♥Guest Post♥ Today's post is written by Danalee Joyce, an experienced writer, a professional teacher, and a superb mommy to three lovely children. She loves all things natural and embraces the mantra of being beautiful inside and out.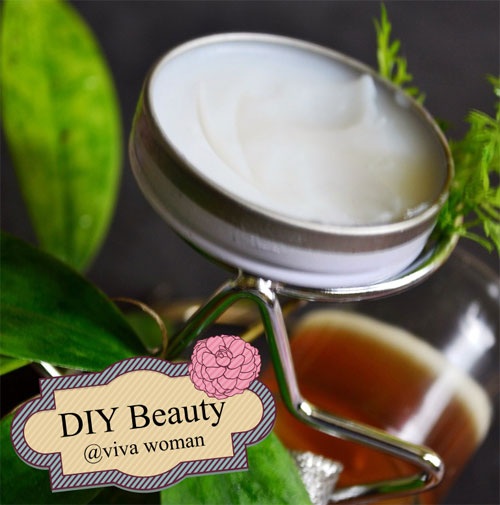 Hello everyone! This is my first post here at Viva Woman today and I thought I'll get my hands sticky with a DIY beauty recipe. I'm pretty sure that like me, you do not like chapped lips right? And I also bet that like me, many of you use a lip balm too? Well, I'll never run out of lip balms because there is always one inside my handbag. I think I must have spent quite a lot just buying lip balms and eventually, I decided that I should just experiment making my very own natural lip balm.
So right now, I'm going to share and show this lip balm recipe of mine to all of you! Seriously, this can be the most rudimentary lip balm recipe that you can make in your entire life. I'm sure that you too will love it, just like me and some of my friends who've tried this out. Also, this is also a sweet yet so perfect gift idea for your mom and girlfriends out there. Well, let's get started already!
Ingredients
First of all, get yourself a clean bowl and the ingredients for this lip balm recipe. In making my lip balm, I usually use these ingredients:
– Beeswax x 1 tablespoon
– Coconut oil x 3 tablespoons
– Vitamin E x 1 capsule
– Flavor Oil x 3 drops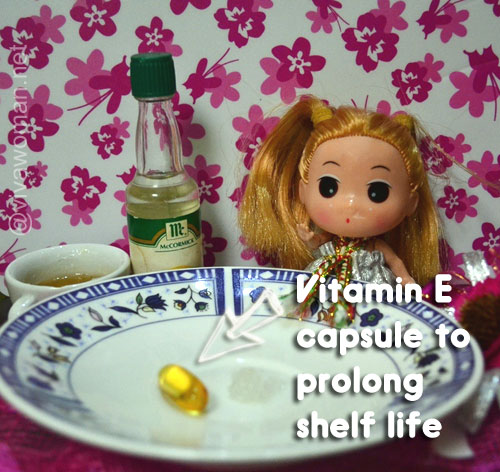 What to do
First step is, simply melt the beewax first in a clean bowl placed over hot water in a pan or pot. Turn off the fire once the beewax have melted and stir in the coconut oil and vitamin E immediately without the flavor oil. Let the mixture cool a bit (not hardened) and then add three drops of the flavor oil into the mixture. Pour the entire mixture into a container.
Alternative flavorings
Of course, we all want different flavours of lip balm. I have successfully made lip balms by mixing two to three drops of different cool flavors and scents. Actually, you can also try other sweet natural ingredients when making a lip balm recipe. I sometimes replace flavor oil with vanilla extract, strawberry extract, grapefruit and lavender oil. Yes! Just do the same procedure. So easy right?
Re-use your old lipstick tube
Oops! In case you are wondering about the container. Actually, you can use an old empty lipstick tube. I clean it with baby oil with a cotton ball and then wash it again with water and soap then let it dry. Sometimes, I also use some cute tiny heart shape or oval shape containers for my lip balm. Then, I only use a lip brush if I want to use my lip balm. That's it!
I really enjoy making my very own lip balm, you know! Putting on my desired scents and flavours on it; it's really a fun activity for me!