Join me on Pinterest to share all things beautiful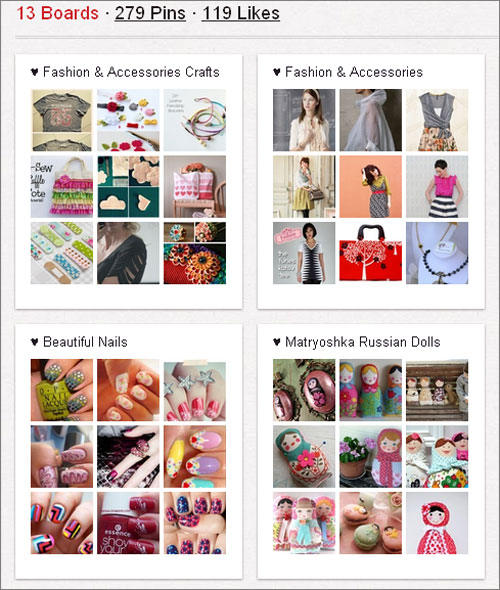 Hey VivaBellas! Have you joined the pin craze at Pinterest? Well, I did so slightly over a month back and am thoroughly enjoying it. If you're a visual person like me, I believe you'll enjoy the pinning experience as well. Besides the aesthetics appeal, you can actually get lots of inspiration on different topics, ranging from fashion, beauty, art, cooking, crafts, to gardening, home decor, pets, kids, and many others!
For those who are new to this, Pinterest is a virtual pinboard that lets you organize and share all the beautiful things you find on the web. People use pinboards to plan their weddings, decorate their homes, and organize their favorite recipes. Best of all, you can browse pinboards created by other people. Browsing pinboards is a fun way to discover new things and get inspiration from people who share your interests.
Sounds like fun? It is! But let me warn you that it can be addictive, and so what I do is to designate a limited time to pinning, or checking out what others have pinned. I've created 13 boards so far and besides the usual beauty and fashion ones, I've got boards on crafts, retro inspirations, cute and beautiful art, Matryoshka Russian dolls, and Bible verses too.
Check out my boards here and if you want to give it a go, just request for an invite.  Have fun! And oh, do just pin pictures of those websites/blogs with visible 'Pin It' buttons.
Comments