Logona Essential Nettle Care Shampoo Review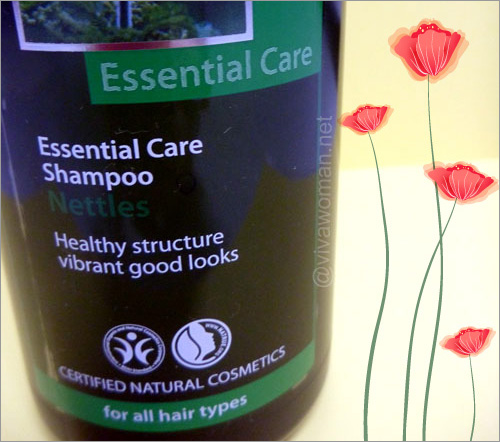 After searching high and low for an organic/natural shampoo that doesn't break the bank and doesn't compromise on the content in the ingredient list, I settled for the Logona Essential Nettle Care Shampoo and have been using it for a while now. I used to use John Masters' shampoo but as much as I loved it, I wanted something cheaper that works as well. Logona's shampoo cost the same price but I get almost double the quantity in the bottle, and because the shampoo is shared between my husband and me, I was sold. And after using it for quite some time now, I'd have to admit it's not too bad really.
Logona's History
Their history runs really far back ever since the 1970s when the wave of environmental consciousness and activism was all over Europe. It was in 1975, Hanover, Germany, that Logona started among a group of friends who wanted to create products that fit into this new green alternative movement. Logona products use high quality, natural raw materials, herbal extracts and essential oils derived from organic agriculture and wild crafting. Apart from their strict ingredient standards, Logona's products also follow industry's ecological standards regarding minimal resource consumption during manufacturing and minimal recyclable packing for their finished products. Certified by BDIH, all of their products are stated to be free of synthetic preservatives, colorants, paraffin, silicones, and petrochemical derivatives. Their products also do not contain GMOs and are free from animal testing.
Ingredient list
Here's a full listing of what the shampoo contains: Water, Coco Glucoside, Alcohol, Glycerin, Disodium Cocoyl Glutamate, Sodium Cocoyl Glutamate, Glyceryl Oleate, Sodium PCA, Urtica dioica (Nettle Extract)*, Hydrolyzed Silk, Triticum vulgare (Wheat Bran Extract), Cellulose Gum, Xanthan Gum, Fragrance (Essential Oils), Linalool, Limonene, Phytic Acid, Citric Acid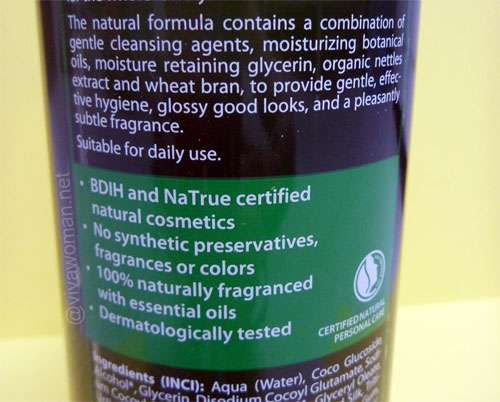 Texture is unlike your conventional shampoos
If you have not ventured into the realms of organic shampoos, this shampoo is going to give you a hard time in the initial stages. A possible resistant for consumers is the fact that it doesn't foam that easily compared to its conventional counterparts. But after using it for a while, I figured out a way to make it foam easier and wash my hair more effectively. The most important part when using this shampoo is when you are applying it to your hair, you have to make sure your hair is really wet. For me, I will run my hair under the water followed by applying the shampoo straight away on my hair while moving away from the running tap. It sounds almost comical after typing it out in words, but trust me, it's not that complicated or difficult, although you may feel like a ninja every time you shampoo your hair.
It comes in jumbo packaging
The shampoo comes in a 500ml bottle even though the 250ml sized one is also available. I find the 500ml bottle more economical because I share this with my husband and find that this quantity is just nice for the two of us and it lasts us around 1.5 to 2 months – and do note that my hair is long and I wash my hair daily. But I suppose the 500ml sized bottle will last most average users well into 2 months; this size is also more wallet friendly as the price is the same as most organic shampoos that come in 200 / 250ml bottles.
Overview
I bought this shampoo from Buds Cosmetics located at Mandarin Gallery and/or Novena Square 2. Their 500ml sized bottle is selling for S$27 and they also have a bottle in 250ml selling for S$18. Results wise, this shampoo does what a shampoo is supposed to do, and that is to clean the hair. My hair feels clean after washing and I find that I do not necessarily need a conditioner after using this shampoo, which goes to show that it doesn't dry the ends of my long hair. But apart from that, the results aren't anything astounding, but that's all right by me since I bought it for the ingredients and to avoid SLS. Out of 5 hearts, I rate this a 3.5 hearts as I don't particularly love it but I will still continue to repurchase this until I've found another better substitute. In other words, I'm still on the lookout and my options are still open!

Comments