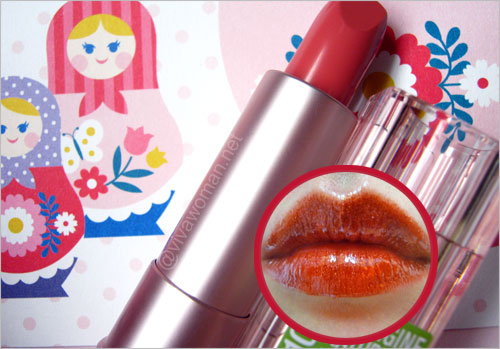 I have always been very safe when it comes to my makeup. I tend to choose very muted and safe colours, and more than often, I come across as under dressed than over dressed for special occasions. I have this worry of over dressing and looking like a clown somehow; strange, but very real in my irrational train of thoughts. Lately, however, I have decided to make little changes in my makeup kit. I have decided to be more adventurous and venture into colours I have never tried before.
The classic red lips
I have always found the classic red lips very sexy and appealing, and always wanted to give the red lips a shot but never found the courage to. I wouldn't say my courage has gone up the bar, but I found a way to make it easier for me to ease into bolder lip colours that I have never tried before. When it comes to red lips, the undertones of the red matters a lot. I won't be going into specifics, but basically red lip sticks with blue undertones (meaning the shade is a 'cool' shade) don't suit ladies with warm skin tones very well. So an important note to take is to not go for red lipsticks that lean towards the cooler spectrum of colours. Other than that, the colour you are inclined to try is only as tough to wear as how adventurous and courageous you are.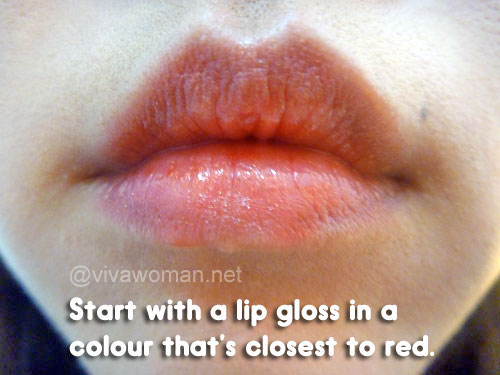 Start with a lip gloss in the colour you want to try
First thing when easing into using a lip colour you're not familiar to, or want to see if it suits you, is to get a lip gloss in a colour that's the closest to the lip stick as you can find. That way, not only are you able to see if that colour suits you at all, it allows you to be mentally more used to seeing yourself in that colour of lipstick. Getting used to seeing yourself in that colour helps to make you feel more comfortable when you use the lipstick itself, which is usually more pigmented. Otherwise, it may be quite shocking to yourself if you use the lipstick with a new color straight away, well, at least for me.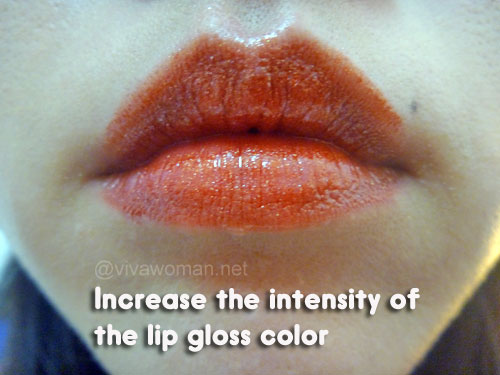 Increase the intensity of the lip gloss colour
This is also the different ways you can wear a lip gloss. You can apply a light wash of colour to get the reddish shade, and then slowly increase the intensity of the red by adding more over time. And then eventually, when you are comfortable enough, feel free to add the full red lip gloss for the red lips effect! Once you're used to it, you are ready to move to a red lipstick!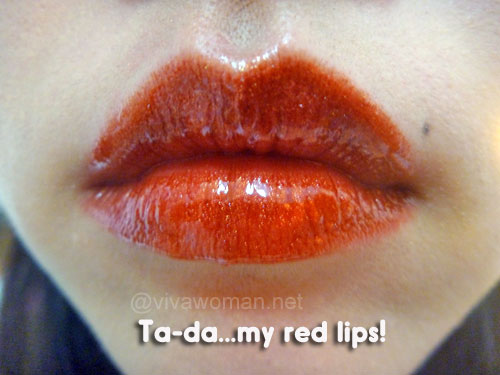 Making full use of colours
This is a good method to bear in mind for most lip glosses that are pigmented enough, as some lip glosses are sheerer than it looks when it's in the tube. This method of application in different amounts work for lipsticks too. You can control the intensity of the colour simply by adding a thin or thick layer of it to suit the look for the day. I have been using the red lip gloss for special occasions and friends noticed the change in my bolder makeup choices lately, and it is also through this method that I was able to ease comfortably into using such a bold colour. I hope this method works for you if you haven't already tried this yourself!