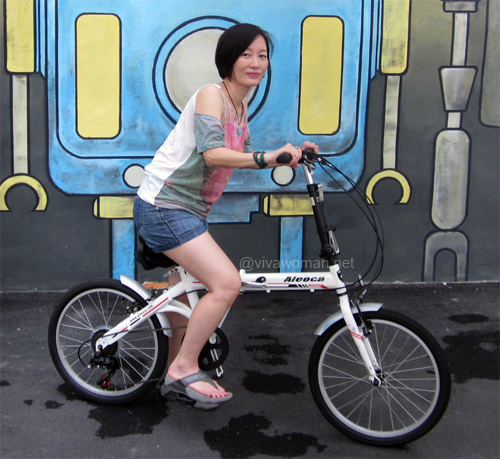 Hello and a blessed 2013 to everyone! How was your Christmas and New Year celebrations? Had too much to eat eh? Ha. So did I. But aside from eating, I did some exercise. I went cycling! Okay, it's really leisure biking as you can see but I've done it a few times now, mostly at night when the sun is down and each time, cycling for about three hours in a stretch. Not bad really, for someone who refuses to move her butt too much.
Although I wasn't cycling on the main roads but within a park, this is the first time I've been cycling from home all the way to my destination and then back home again. So that means I had to go through a few traffic lights. (Oh, did you know there are traffic lights for cyclists?)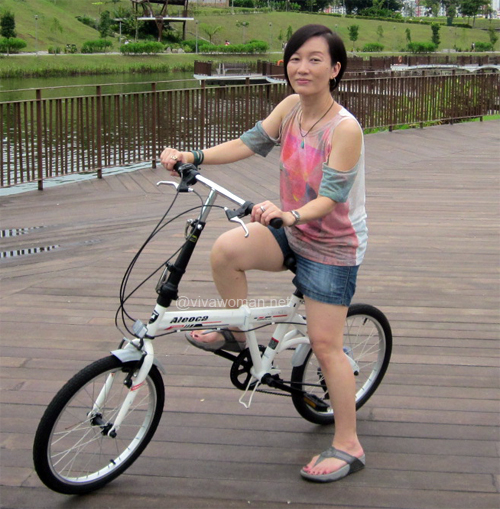 Okay, I'm not in biking gear as you can see. I'm not even cycling with proper shoes on but with my FitFlops. But they're really comfortable! Seriously, I don't think I'll go anywhere near a cycling suit and a helmet. No, probably never.
So is this going to be part of my new year resolution? Nah. While cycling does help to tone my thighs and butt, I'm doing this to enjoy time with my family mostly. It's great that my son is at the age where he can ride a bike and have fun with us. And by the way, this really is his bike.