10 skin care tips that work for me and my face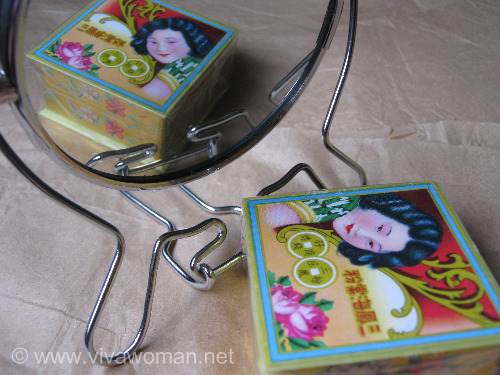 Many of you have been dropping me emails or messaging me on my Facebook page asking for skin care tips. I've to say it's not always easy to provide suitable recommendations especially since our skin conditions tend to differ. However, I thought I'll share 10 of my skin care tips for those who are interested. By the way, I have combination skin type with an oily t-zone and dry cheek area.
1. Double cleanse once a day
I have been doing this since my twenties when I started wearing makeup. Call it pre-cleanse if you like, I've always relied on a milk/cream cleanser to remove my makeup or sunscreen before using a foaming cleanser free of SLS at the end of the day.
2. Massage at least once a day
This is something I started doing like two years ago. My routine is a simplied version of the Tanaka facial massage which I do during my facial cleansing routine.
3. Apply an SPF30 sunscreen containing 20% zinc oxide daily
If there's one thing I can't leave home without, it has to be my sunscreen. While a sunscreen cannot block out UV rays totally but I've realized that applying a good sunscreen helps my skin tremendously. On top of using sunscreen, I avoid the sun as far as possible and always use an umbrella to give my skin more protection.
4. Use a vitamin C serum continuously for 60 days
While there are many active ingredients that are said to be great for our skin, my favorite is vitamin C. I will use a vitamin C serum a few times a year and usually use the product continuously for 60 days and stop for a month or two before resuming the routine again.
5. Use a face oil daily
I'm an avid user of facial oil and I will use a mix of different oils to moisturize my skin. Current favorites are sweet almond oil and argan oil.
6. Exfoliate with yogurt or clay mask twice a week
Exfoliation is an important step in my skin care. I've found that this helps to clear up my skin a lot overtime. I would love to exfoliate my face daily but that's totally not a great idea. So twice a week is about what I aim to do.
7. Drink about 2 litres of water daily
Okay, this sounds like a cliche but yes, drinking water is important for me. If I don't drink enough water, I find my skin tends to dry out. However, I only drink filtered, mineral water these days. In addition, I also reduce intake of cold drinks and only drink tea once a day (I don't drink coffee).
8. Take skincare supplement daily
I've been taking a probiotic supplement, Kordel's Mega Acidophilus, for two years and this is what has helped kept my acne under control. I've also been taking the AFC Japan Collagen Beauty in the night for firmer skin.
9. Reduce intake of sugar and dairy
I am quite watchful about what I put in my mouth. As far as possible, I avoid eating foods containing refine sugar and dairy. But I admit it's not always possible.
10.Have sufficient sleep
Sleep is so important because when I don't have sufficient sleep, my face is the first to show.
All right, I'm not going to ask you for your 10 skin care tips but if you like, you can share them with me or just tell me what's your primary skin care tip that you can't do without.
Comments