Naturopathica: nature & science for holistic skincare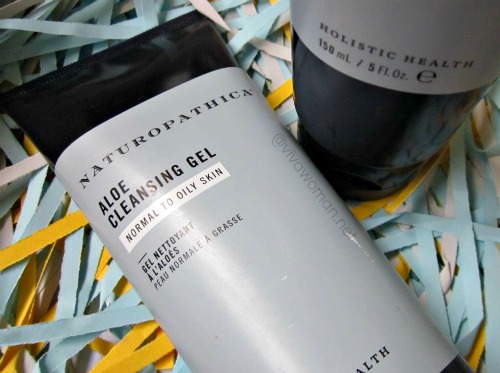 I was rather excited to try the Naturopathica skin care products because they sound rather promising. Another reason is because the brand reminds me of Neal's Yard Remedies, which I've wanted to try but haven't had the chance. Well, similar or not, I've been trying some products from Naturopathica for more than two months and I'm now ready to share my review on them.
About Naturopathica
Naturopathica is based in US and is created by clinical esthetician, aromatherapist and herbalist, Barbara Close. Inspired by the insight that chronic inflammation and irritation are at the heart of aging and weakened skin, Barbara formulated a line of high performance skin care made with using natural and active ingredients that are proven effective, non-irritating and 100% good for the skin. All products contain no petroleum based ingredients, harsh surfactants or paraben preservatives and are never tested on animals. In addition, products are said to be allergy tested to ensure that they are free of ingredients that could harm sensitive skin. The range is also natural cosmetic certified by Ecocert Greenlife.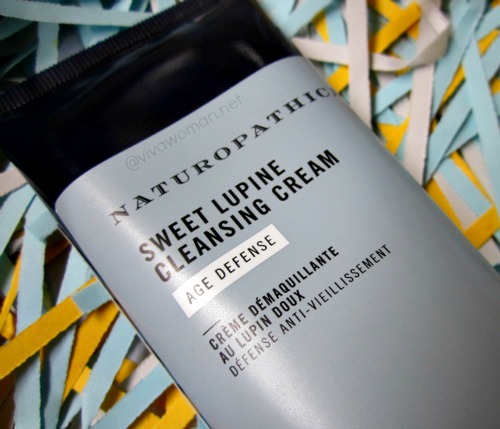 I managed to try four of their products and these two, which I've been using daily in the evening, are my favorite.
Naturopathica Aloe Cleansing Gel | 150ml, US$28
This is a foaming sulfate-free cleanser with a refreshing blend of Aloe Vera and Lavender that lathers pretty well but does not leave the skin drying. I particularly like the soothing lavender scent.
Naturopathica Sweet Lupine Cleansing Cream | 150ml, US$38
Although this is described as an ultra-rich make up remover and cleansing cream, I find the consistency rather thin. But nonetheless, it is able to remove my makeup and works well together with the Aloe Cleansing Gel.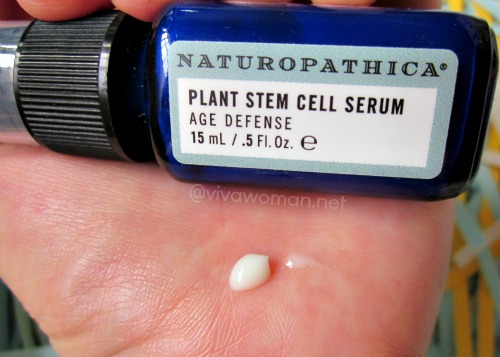 Naturopathica Plant Stem Cell Serum | 15ml, US$48
I was looking forward to trying this serum because of the hype surrounding plant stell cells that are discovered to be able to improve collagen synthesis and skin elasticity. The texture of this serum feels more like a lotion and applies very well. I was supposed to apply this for 30 days to see some results but at the end of it, I was rather disappointed as I couldn't see any difference. So much for plant stem cells!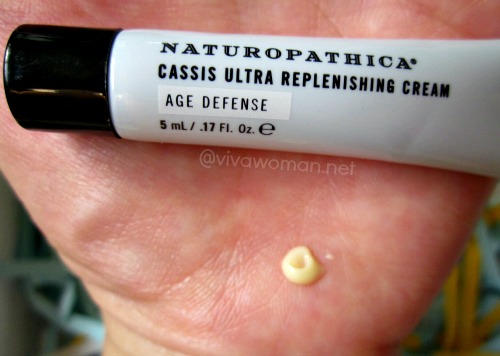 Naturopathica Cassis Ultra Replenishing Cream | 50ml, US$85
I only received a sample size of this cream, which I found to be rather rich. I wasn't able to use this with the serum as it was too much for my skin. So I can't say too much about its effectiveness. However, on paper, this is described as a concentrated cream combining Black Currant Oil and Hyaluronic Acid to improve elasticity and promote vibrant looking skin. I think it might just work well alone especially if your skin is dry.
Overall summary and availability
I think the Naturopathica range of products are worth a try but it's quite hard to say for sure what products will work for your skin and what won't. The ingredients look fairly agreeable to me but the price point is on the high side but I do like the idea that they use active ingredients in their formulations. Too bad the range is not available in Singapore and you can only get it in the US. I received mine from The Nature Of Beauty on a complimentary basis. The online shop carries a number of natural and organic brands and do ship internationally. Anyway, if I get the chance, I might want to give their vitamin C complex and vitamin K eye serum a try next time.
Comments