Eye spy US-made Dr Alkaitis Organic Eye Crème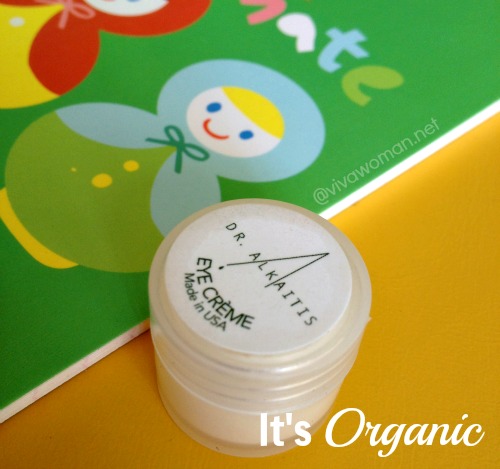 If there's one thing that irks me big time, it's reviewing product samples. How am I to determine the effectiveness of a skincare product just after using it a few times? So yes, I really rolled my eyes when I received this 5ml sample of Dr Alkaitis Organic Eye Crème from the US distributor awhile back. But when I started using it a month ago, I realized that it can well last me for two months because I don't need too much of it each time.
Uses 100% certified organic aloe vera gel as base
Some of you are probably already familiar with the brand but for those who aren't, US-based Dr Alkaitis offers a range of skin, body and hair care products said to provide holistic treatment. Maybe because of the name and the market positioning, the brand reminds me of Dr Hauschka. In fact, like Dr Hauschka, Dr Alkaitis does not use chemicals, synthetics, trans-fats and GMOs in their formulations. Instead of water, 100% certified organic aloe vera gel is the base of their products. And according to information from their website, everything is made fresh in-house, including their extracts. Their products are also never tested on animals. Okay, with the brand intro outta the way, let's move on to discuss how this eye cream performs.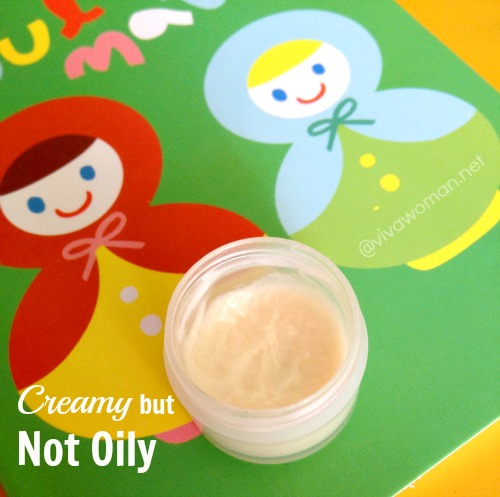 Product descriptions and ingredients
Sample size aside, I had high hopes for Dr Alkaitis Organic Eye Crème. Afterall, it is described as being luxuriously textured and able to rejuvenate tired eyes whilst reducing puffiness, dark circles and fine lines. Plus the product has some beauty awards to back up its big claims. To top it off, the ingredients of the product look impressive enough. Besides the organic Aloe Vera gel base, the following herbals are blended into the eye cream:
Herbal Eye Renewal Complex (consisting of Wild Rose buds*, Linden blossoms°, Roman Chamomile flowers*, Quince°, St. John's Wort blossoms*, Green Tea*, Cornflowers* and Mate*). Eye Rejuvenation and Support Complex (virgin cold pressed organic Jojoba*, Andean Mountain Rose Hip seed* and Borage* oils, and virgin cold pressed organic Shea butter*). Vegetable Lecithin. Natural complexes of: vitamin A (from Carrot* and Aztec Marigold*), vitamin C (from Camu Camu° and Acerola Cherry*) and vitamin E (D-alpha, beta, gamma, delta tocopherols and tocotrienols from Sunflower and Palm oils). Citrus seed extracts.
* – Signifies certified organically grown
° – Signifies ethically wild-crafted.
Moisturizing but not exceptional
Unfortunately, I cannot quite concur with the claims. In fact, I have nothing glowing to report about this product. It is really, a mere moisturizing eye cream that's not oily. While the fine lines around my eyes are noticeably (but temporarily) diminished upon application, this does nothing for eye puffiness nor dark circles. But I don't mind it only because it is not drying and it performs better than an eye gel. Other than that, this is not an outstanding product I'll highly recommend.
Price and availability
The 15ml is US$59.95 at  The Nature Of Beauty or S$82 at Bud Cosmetics. Not exactly expensive especially since the 15ml can last quite a long while. Will I buy this? Well, I doubt so. At least not at the current price tag because I feel the performance don't quite measure up to its price. I'll say Dr Alkaitis Organic Eye Crème makes a decent eye cream for the day and for those who have youthful looking eyes. But if you are looking for a heavy-duty eye cream that can eradicate some of your fine lines or get rid of your dark eye circles and puffiness, you might be better off looking somewhere else.


Comments