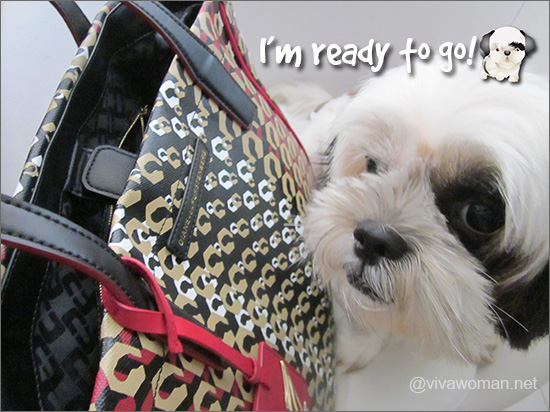 Gracie is very intrigued with this Diane von Furstenberg Ready To Go Printed Tote. The moment I got it out of the box, she was sniffing at it non-stop. I'm guessing the leopard chain prints must have roused the animal instinct in her. Well, actually even I couldn't resist those prints and that's why I decided to get it even though I promised myself to stay away from tote bags. This is supposed to be a weekend kinda bag but I actually found the prints safe enough for weekdays too. Well, at the least, I haven't got poached for carrying it around.
Anyway, graphic prints are in and so I figured out an arm candy in leopard chain might not be such a bad idea. Apart from Gracie, a couple of other women I know were enamored with the striking white/camel/red prints. I thought this one looks way better than the other white/grey/pink of the same design.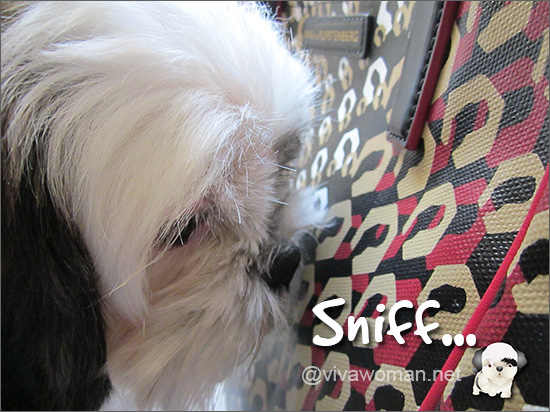 This tote is the first item I own from Diane von Furstenberg. Well, perhaps next time when my budget permits, I'll attempt another design from the Diane von Furstenberg line. I first started admiring the brand's simple and feminine styled apparels but I just have to get a bag from the brand and I'll tell you why. It's really because of Diane von Furstenberg's pair of sexy lips!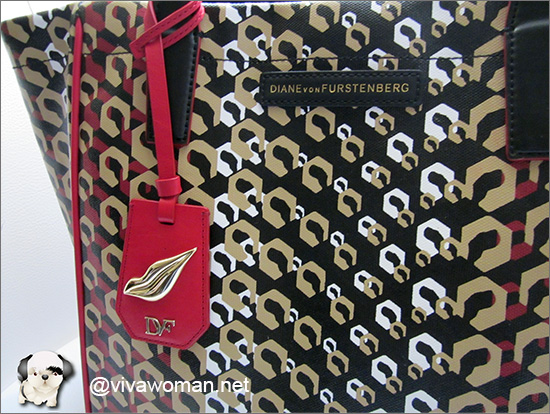 Yeah. Don't you think their logo is too cute? And I only just realized their logo was designed based on the designer's own sexy lips. It's hot and I really like it a lot! You've got to check out how they incorporated the iconic lip logo onto some of their clutch bags. Pretty eye catching and this is definitely no lip service!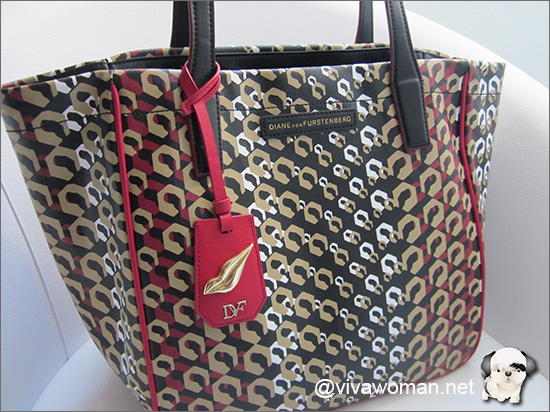 Got this for US$195 online at shopbop.com. Free shipping. Three days to reach. Made me happy and I think Gracie is very pleased as well. Always ready to go? You bet!