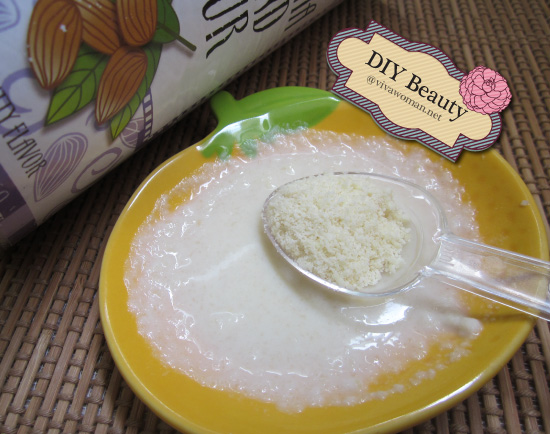 Did you know that almond flour is gluten-free and great for those who are allergic to wheat or white flour? Well, if you're into baking, this probably isn't news to you at all but I have no idea though. What I do know is that almond flour makes a great DIY beauty ingredient to nourish the skin and also provide gentle exfoliation. I even read that it is useful for reducing dark circles. So here, I'm going to show you a simple homemade recipe using almond flour as a face mask, face scrub and also an eye mask. Ready? Let's go!
Benefits of almond flour
Oh, before I share the recipe, you may like to know that almond flour is also known as almond meal. The difference is in the texture—almond flour is finer than almond meal. But in any case, the ingredient is rich in vitamin E, selenium and monounsaturated fat, and that's why it is considered a good protective antioxidant for the skin. The slightly abrasive texture allows it to scrub away dead skin gently but leaves the skin pretty emollient because of the monounsaturated fat present in almond flour.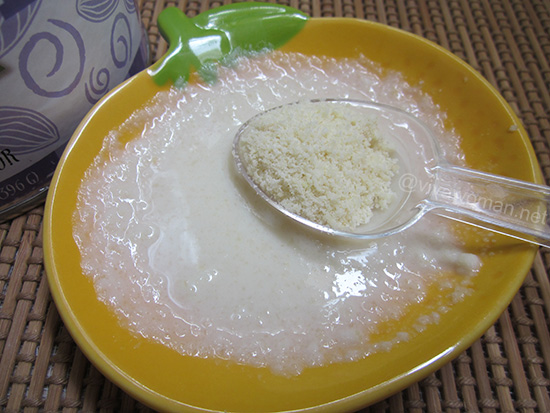 Ingredients for almond face mask and scrub
You only need two ingredients for this recipe, one being the almond powder and the other is milk. The proportions for the recipe is as follows:
– Milk 5 tbsp
– Almond powder 2 tbsp
Application
You can use powdered milk too but if that is the case, you need to add water. Whichever the case, all you need to do is to combine the almond powder with the milk until it becomes a fine smooth paste. Apply this mixture on your cleansed face for about 15 minutes before using it as a face scrub and then washing off with the lukewarm water. Moisturize your face as per normal after that. You may like to know that this face pack is really good for brightening complexion because of the lactid acid in milk. If you don't fancy milk, yogurt is an alternative.
Great exfoliant
Because almond flour is a gentle ingredient, this face scrub is suitable for most skin types including those with sensitive skin. I find it a great alternative to oat flour. In fact, it makes a better exfoliant because of the slightly abrasive texture.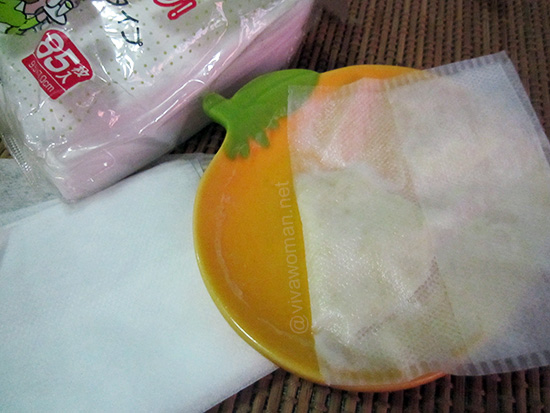 As an eye mask for dark circles
I also read that almond flour can be used to treat dark circles but I'll admit that I'm rather skeptical of the idea. I suppose it may help if your dark circles are due to discoloration and not anything else. For me, I use this more like a soothing eye pack because it feels great when chilled. While you can simply slather the paste under your eyes, I prefer to use them in a disposable tea bag (you can get them from Daiso or supermarkets). Less mess that way! So using the same recipe, just scoop them into the disposable tea bags, leave them in the fridge for 15 to 20 minutes before using over your eyes. You can keep them on for about 10 minutes but be careful not to get the mixture into your eyes though. And the end result? Very refreshing!
Availability
I think I've seen almond flour around in the supermarkets but I got mine from iHerb. If you can get hold of it, I highly recommend the ingredient for the face. I guarantee you'll love the touch of your skin after using this. It works even if you mix it just with water and a hydrosol. And it's definitely way cheaper than many of the commercial mask and scrub. I mean triple usage? What's not to love?