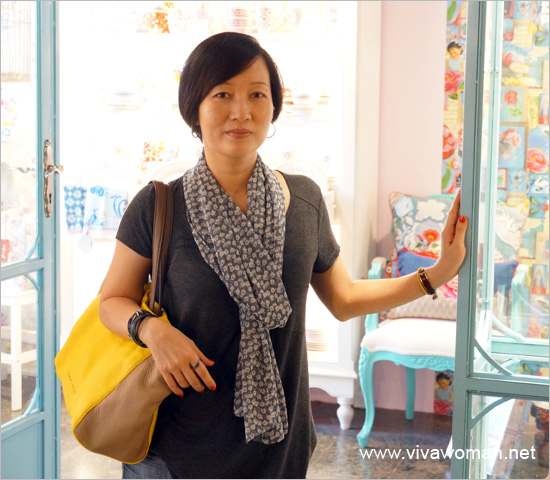 I dress according to my mood and right now, I'm in my lazy-to-dress-up season when it comes to my work outfits. I swear I've been repeating my outfits too often just because I'm too lazy to bother. Some weeks, I just want to wear a certain no-brainer dress every day. Or my oversized roomy top. But just recently, I put on my comfy grey top with my jeans and thought, heck, the color is so dull and I should jazz it up a bit. But how? Then I remembered I have many scarves which I rarely use. Throw in a brightly colored bag and hey, I think I can pass off as some random Japanese tourist! LOL.
This just goes to show that every girl must have some scarves hanging around. Besides adding color and texture to any outfit, they do come in handy when you don't know what to wear. Actually, I have many scarves but I rarely use them. Maybe it's time to pull them up again and rethink how to wear them with my outfits.
And then there's my canary yellow Marc By Marc Jacobs What's The T Tote, thanks to my hubby. I was eyeing the white design but my hubby encouraged me to choose yellow instead, insisting it'll be nice. Well, he was right! I really love the yellow and how it instantly brightens up a dull outfit!
So this is my short weekend post on what I pulled together in 5 minutes to wear to work. Have a great week coming up ahead and hope yours will be bright and colorful. (^_^)