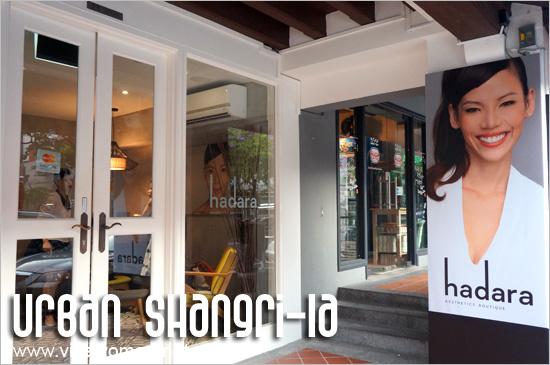 Looks like I have to retract what I've written in April about facials being a once-a-year pilgrimage for me because I just went for another one two weeks ago, and this time, it's at Hadara Aesthetics Boutique. This is a new aesthetic salon that uses the DERMAGOLD range I'd featured earlier in the year. Given that I've had a good experience with that brand of skincare, I thought a facial using the same products might be worth checking out. In addition, it helps that Hadara is conveniently located enough for me.
Situated within the central business district zone, which is entirely void of mystique, Hadara is interestingly described as your personal beauty Shangri-la–providing heavenly, instant, and effective fixes for your skin and body. While I like the hip choice of location in a conservation terraced shophouse within a yuppie-pulling district, I have to say it is very far from my initial idea of some remote idyllic hideaway. It also didn't help that there was not one image of some lofty snowy mountains, or some steep and grand gorges in sight to feed my imagination.
Instead, what greeted me was a very zen-inspired interior, with elements of furnishings and decor that are of natural materials–simple, minimal, free of clutter. Though far from my expectation of a picturesque getaway, what we have is a cosy, peaceful space for you to relax–against a backdrop of buzzing city life. Nothing mystical. Nothing elusive. Nonetheless still a safe haven where men and women can find fuss-free solutions for their face and body.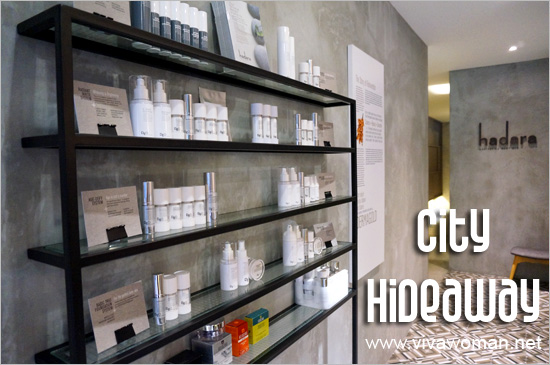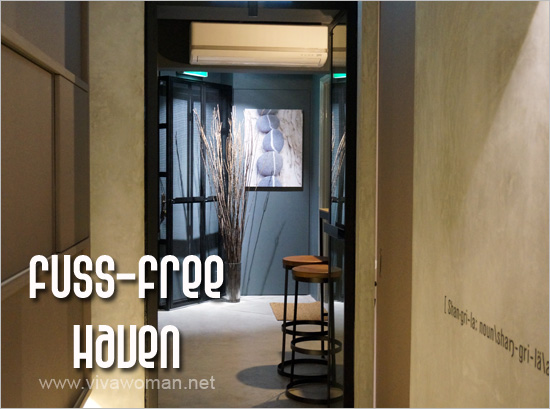 Treatments for time challenged executives or homemakers
I was invited to a 60-minute Hadara Power Facial customized for sensitive skin which excludes scrubbing and extraction for my case because I opted out. According to Hadara, this is a facial treatment recommended for time challenged executives or anyone looking to clean and clear skin without spending too much time at a salon. So if you're someone who is looking to go for a facial but squirm at the idea of lying down for a long time, this treatment may just work for you. Even better if you are in CBD area and your lunch time is flexible, for you can sneak an hour of your lunch time to experience the Hadara Power Facial.
Before going for the facial, I had the impression that the facial would focus more on using some high-tech beauty equipment and I probably won't get to enjoy any massage. But I was wrong on that count. The therapist assigned to me, Amy, was superb with her deft fingers which made the whole facial process an enjoyable one. She spent a whole lot of time massaging my face, décolleté area, shoulders and even my back! But she barely touched my neck, and I wished she did because that area is in need of some tender loving care.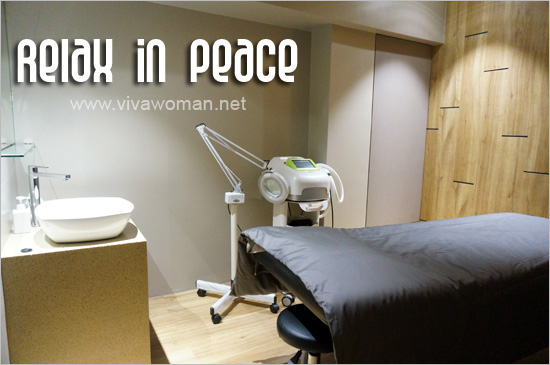 Special treatments using Korean technology
Besides the DERMAGOLD range of products used throughout the facial, a key treatment was the use of Cleopine Air-spray for anti-aging benefits including whitening and improving skin tone. The invention by a Korean doctor using Cleopine ampoules that contains fermented peptides from mushrooms grown in Korea, nutrient extracts from pine trees in Korea and high quality mineral salt, is especially suitable for sensitive skin. It works as a fine mist sprayed all over the face and I was even told that the contents in the Cleopine ampoules is FDA approved as a food substance and can be sprayed safely into the mouth! Well, not that they'll do that deliberately but in the event the mist accidentally touches your lips, you can basically lick it up if you want. LOL.
This was one facial I was awake the whole time. It was a little strange because I was quite tired as it was a Friday and I was both mentally and physically drained by then. I think it was because Amy was doing a lot of massage work on me and that kept me up. But despite being awake, I felt pretty relaxed the whole time. My complexion did appear fresher immediately after the treatment but other than that, I couldn't see anything noticeably different.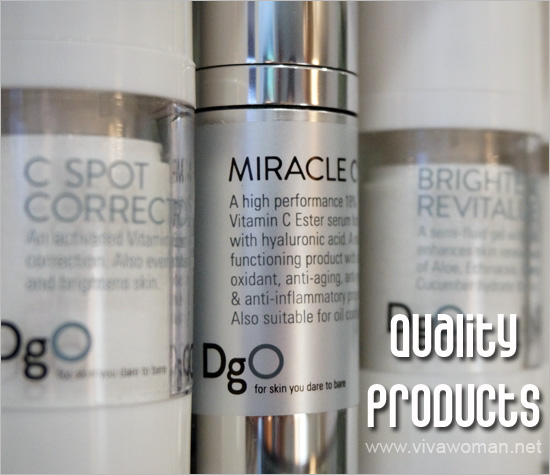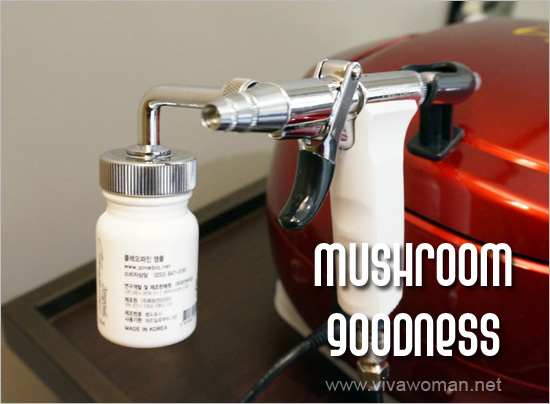 Treatments for all skin types and concerns
Besides the actual facial, the entire Hadara experience also extends to little details like the tea served before the facial and the beverage and sweet treats served after. I find it rather delightful since I usually get the tea but I haven't come across one beauty salon that served me little treats or snacks.
If you're someone who likes a good massage during your facial, this salon is right up your alley. And if you're also looking for some special high-tech beauty treatments, you'll be pleased to know that Hadara Aesthetics Boutique offers various options–from lazer glow, biopeel to acne light therapy. Although the Hadara Power Facial offered to me was customized towards someone with more sensitive skin, the aesthetic salon offers treatments just about for anyone with any skin condition especially because the products they use under the DERMAGOLD skincare series are suitable for all skin types. As I've shared before, these products are made without mineral oil, alcohol denat, silicones and parabens. Most of their ingredient lists are also rather short. Hence, those with sensitive skin would be able to survive the facial with little concerns.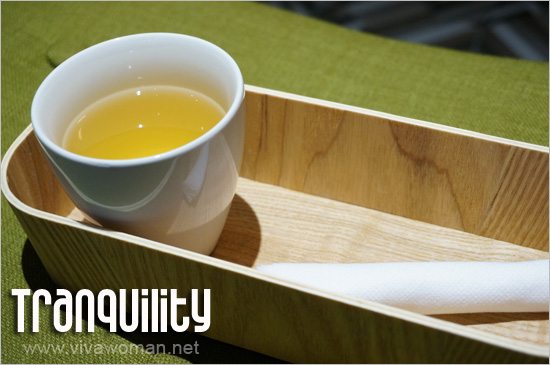 Special promo for Viva Woman readers
The price of the Hadara Power Facial is S$150 (Package of three for $400, package of six for $750, and package of ten for $1088 ), which is pretty reasonable considering the location of the salon, the massage work of the therapist, the quality of products and the use of a Korean invented special treatment for anti-aging. I know of facials outside the CBD that offers less but charges more so that price is a good start. In addition, I was assured that Hadara does not engage in hardselling so you can go for your facial without any trepidation.
Anyway, to celebrate the opening of the salon, Hadara is offering 1+1 for all ala carte treatments for face and body (valid till end Aug 2014). And for Vivawoman readers, Hadara is offering two offers from now till end December 2014:
1. 10% off all packages
2. 10% if you buy any five DERMAGOLD products
Simply quote "Viva Woman" to enjoy the offers.
Hadara Aesthetics is located at 23 Lorong Telok #01-01 Singapore 049035. Check them out on their website Hadara Aesthetics. To make your appointment, contact them at 6969 3022.