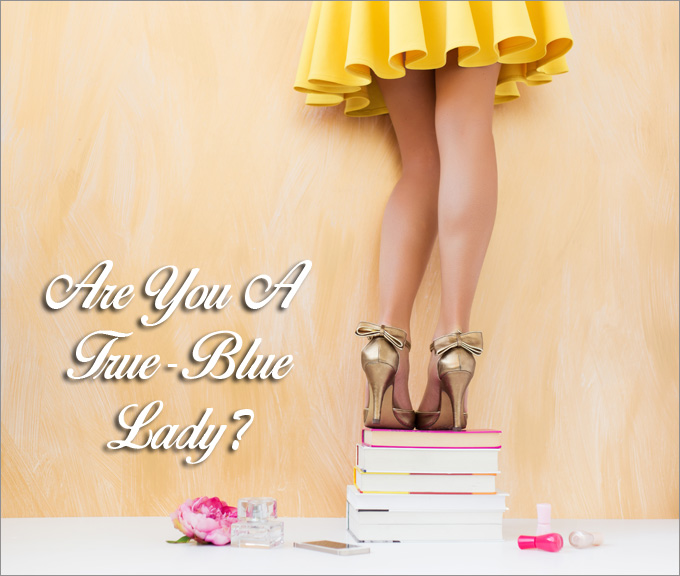 Today's topic is inspired by the popular 2010 Taiwanese drama series titled "The Fierce Wife " or "The Shrewd Wife" which I caught on YouTube recently. Those of you who have watched it might recall the makeover that Xie An Zhen, the female lead, went through to win her husband back. In a space of a month, she was transformed from an average looking housewife to a beautiful lady in the hands of Lan Tian Wei aka Chief.
Although the plot was predictable, it was most enjoyable to watch. Of all the scenes, I was much tickled by that containing the tips dispensed by Chief on what maketh a true-blue lady, translated as Shūnǚ (淑女) in Mandarin. As you can see, it makes good fodder for a blogging topic.
So what makes a perfect, true-blue lady or Shūnǚ because being a woman does not automatically make one a lady. Well, here are 12 tips I picked up from the drama:
1. She is always immaculately dressed
A true-blue lady must be well-coiffed and stylish all the time. Her daily objective must be to look polished without a hair out of place. Her daily inspiration should go along the line of, "I am beautiful and I will make myself look gorgeous every day."
2. She always wear heels
Heels are not just for those who are vertically challenged. All ladies who want to be a Shūnǚ should wear heels at all times, regardless of their height and built because they will appear more lithe. Flats are a big fashion faux pas!
3. She enhances her clothes
I like this one: A true-blue lady knows how to wear her clothes and she never lets her clothes wear her. It doesn't matter the brand nor the cost. She knows what works for her and her clothes have no dominion over her as her confidence and poise will bring out the best in her whether the clothes are from the high-end boutique or the night market.
4. She never applies her makeup in public
Shūnǚ never ever applies makeup in public. No powder. No lip balm. No lipstick. I guess it goes for no blotting of face and no brushing of hair too. Now I wonder what Chief would say to women who whip out their entire arsenal to apply makeup in full view of strangers on public transports. I can just imagine his look of disdain. HA.
5. She never ever removes her shoes in public
It's very unladylike to remove shoes in public even if your feet are killing you. Keeping your shoes on is more important than saving your feet. Well, I say if a girl really wants to remove them, then she has to make sure that her feet don't emit any unpleasant odor. LOL.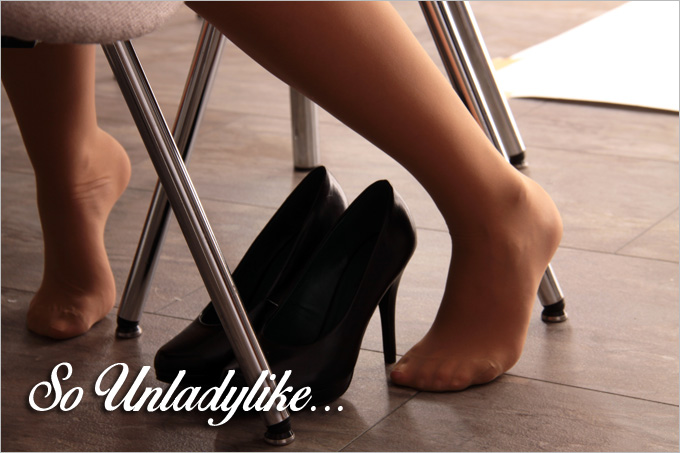 6. She flusters not under any circumstances
According to Chief, a true-blue lady does not ever panic in public. So a true-blue lady is supposed to know how to conceal her emotions well. That or she is a cold fish to begin with. In an emergency, she is like the swan, looking all serene and calm even though she's really paddling like crazy beneath the water. (-_-)
7. She knows how to protect her modesty
So in the scene, Chief dropped a bunch of keys for An Zhen to pick when she was in a short and tight mini dress. But our dear girl didn't know how to pick them up without parts of her body exposed and our dear (handsome and cute) man had to demonstrate. Lesson learned? Never wear a mini skirt to pick up keys. Just leave those dang keys alone. LOL.
8. She masters the skill of side-glancing
According to Chief, a Shūnǚ walks in a straight line with a good posture, never looks around while walking but is an expert in the technique of side-glancing to observe her surrounding. I don't know what to make of this except that a neck is quite useless for a Shūnǚ.
9. She perfects the Audrey Hepburn smile
A ShÅ«nÇš never laughs out loud for goodness sake. She must wear the perfect smile and the best model to follow after? Audrey Hepburn—the epitome of a true-blue lady!
10. She knows ettiquettes
Here's a good tip: A lady must have a firm grasp on ettiquettes—be it dinner, party or dating—so that she knows exactly how to act or react in every social situations. No smacking, slurping and talking with your mouth full, ladies!
11. She is well-read
Okay, many of you will probably like this one: A true-blue lady is not just all looks with no brains. She must have an insatiable appetite for knowledge, be well-read in different genre of literature so as to help her conduct more intelligent and meaningful conversations. A true-blue lady does not just live in her own world; she needs to know what's going out there.
12. She is no pushover
Another one I like: A Shūnǚ is not afraid to voice her opinion when she needs to stand up for her rights. She is definitely no doormat who allows herself to be walked all over.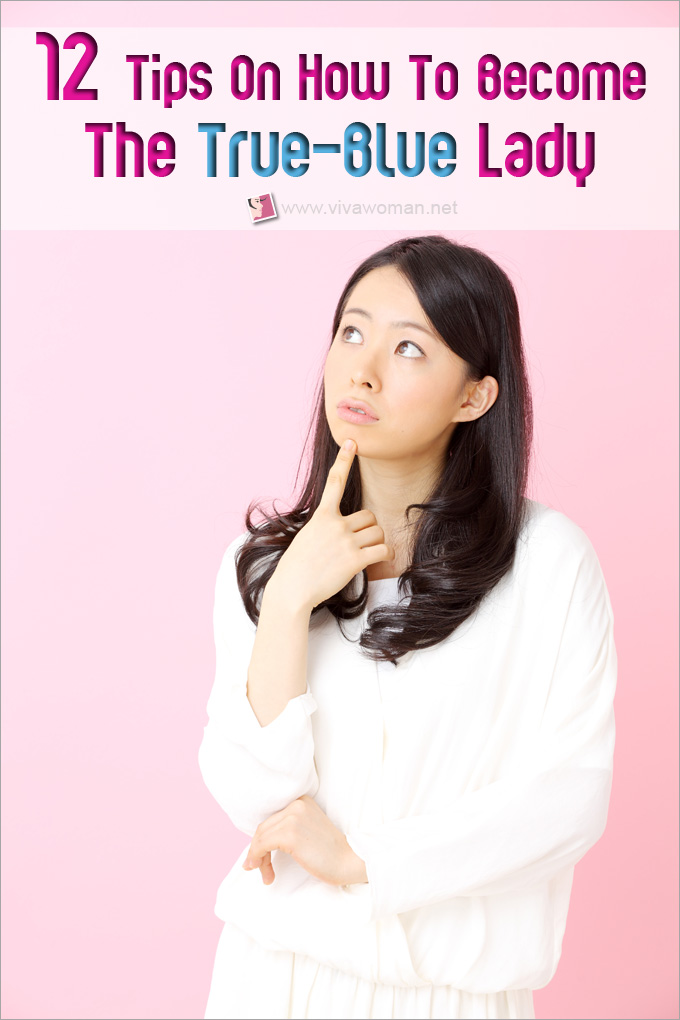 Am I a Shūnǚ? (HAHAHA)
I actually like some of the tips and the fact that a true-blue lady is not portrayed as some dumb barbie doll. However, I'm not convinced that every woman, other than princesses and duchesses, wants to be a perfect lady. I mean, what's wrong with imperfection? If you ask me, I'm quite turn off by those who always appear well-coiffed and polished all the time. Most of them make me very uncomfortable and want to run a mile away from them.
Maybe it's because I'm far from being a Shūnǚ myself for I'm not one for being classy and elegant and I certainly haven't mastered the art of graceful deportment.
Yes, I do dress up but there are days when I just can't be bothered. Also, I really prefer not to wear heels and even if I do, they are chunky wedges and hardly ladylike. Moreover, I occasionally apply my lip balm and lipstick in public and I do remove my shoes when they hurt my feet. (But thank God I do not have smelly feet.)
Plus, I am not always composed. I have a tendency to talk and laugh loudly when I get excited—so much so that my son has to remind me to tone down my volume. And no, I certainly haven't mastered the art of side glancing without looking sneaky.
I guess I can act like a Shūnǚ but there's no reason for me to want to be a perfect one. Conforming to a certain code of behavior has never been my forte either. I mean, how boring is that!
But I do like the idea of being more feminine and that isn't just a matter of having long hair or wearing a dress. Being feminine is a combination of inner poise and outward gracefulness. I also think that basic qualities like good manners are very important. And I certainly embrace the tip that a lady should be intelligent and knows how to stand up for her rights. A true-blue lady is no wimp!
Anyway, this is meant to be a light-hearted post for a Monday. I guess there are women who are happy to be more Shūnǚ than others. I also don't think men look for the perfect Shūnǚ so you can chill and be yourself. No point trying hard to pretend as someone you are not right?
So over to you: do you like the idea of being a true-blue lady or Shūnǚ? Have you met anyone who makes the true-blue lady? And do you think men really prefer Shūnǚ?