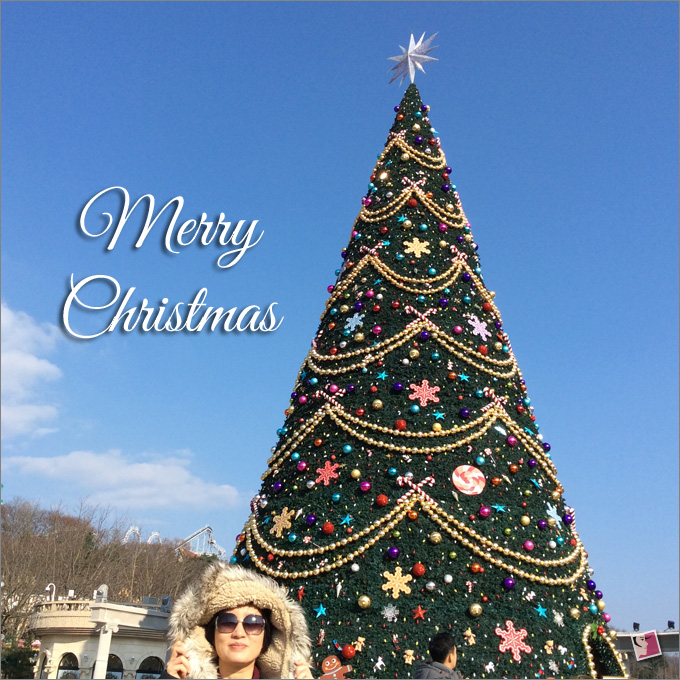 Merry Christmas everyone!
Since it's Christmas, it's apt to put up a winter outfit post.
Winter wear is alien to those of us living in this part of the world. So it's kinda fun to layer up to brace the cold.
The weather in Korea was around 5 degrees C when we were there. On most days, the sun was out so it wasn't too cold. In fact, I thought we were overpacked for the trip.

Most of my assemble was from Uniqlo. I relied a lot their S$9.90 turtle neck fleece top which proved to be a good purchase.
But I didn't know what to wear for the bottom. I dislike jeans and pants and in the end, I relied on the woollen tights to keep my legs warm. The winter boots were a blessing though. I was thankful I could walk long distances in them.
Of course, the real life-saver was the parka. Although I complained about it taking up too much luggage space, it was the best thing I'd packed. Seriously, I couldn't have survived the chilly weather without it.
For those interested to know, this was a Free People Whistler Parka. The boots were Matt Bernson Ketchum Lace Up Boots. Both items were purchased from Shopbop.