DIY Beauty: using lemon to reduce pigmentation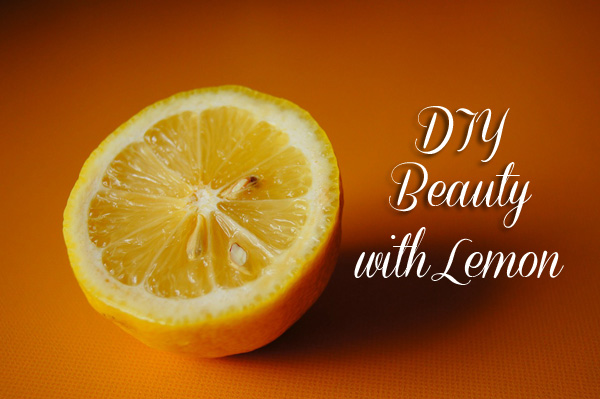 I've been experimenting with using different vegetables for my skin for the past week.  Simple stuff where I only need to use the juice or even rub the fruit directly on my skin.  It will take me awhile to review the results but for today, I want to talk about my experience on using lemon for pigmentation.
Lemon is widely used as an ingredient in many homemade beauty recipes because the fruit is rich in vitamin C, is a natural antiseptic and has an uplifting aroma.  It's been recommended for freckles, wrinkles, and even to give shine and volume to your hair.
One of the most common recommendations is that you can rub a slice of lemon directly on your skin to lighten up your pigmentation.   I suppose it works if the pigmentation is superficial and so I decided to try it on both my face and my hands yesterday.  Not good!
I knew lemon to be irritating but I didn't expect it to react on mine.  I felt some stinging on my face a minute of two after rubbing the lemon on and my cheeks turned slightly red.  The irritation however was worst for my hands.  After I wash them clean, they itched badly!  So no, I'm discontinuing with using undiluted lemon on my skin and I won't recommend you to use this to help with your freckles or pigmentation.  Use it diluted with water or in small doses with other natural ingredients.
However, do note that lemon, like all citric fruits cause skin photosensitivity.  So if you're using this in your recipe, I suggest you use it at night or you put on a sunscreen offering good protection in the day.

Comments