Keen on homemade DIY skin care?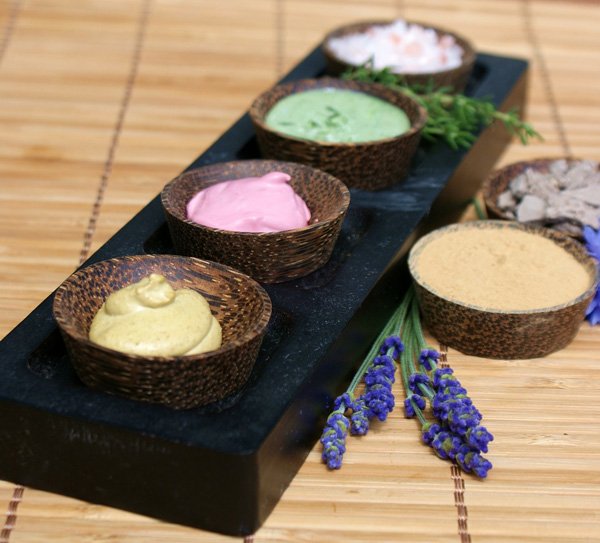 I noticed that there is a growing trend of local women going organic in terms of skincare products. We see more of such products in Watsons and Guardian these days and that's a good sign. However, if you scrutinize the ingredient list carefully, most of them are not 100% natural or organic. Perhaps this is why increasingly more women prefer to purchase their own ingredients to make their own skincare products.
Local companies offering organic ingredients for sale
In fact, I was surprised that Whoopeekiddies which I've purchased some organic skin care products from are even offering more organic ingredients these days. Ingredients include aloe vera gel, caffeine power, camphor powder, mulberry fruit root extract, apple powder fruit extract, lemon powder, rose hip powder, koji acid, vitamin c and many more. Leow Yee Ling who runs Whoopeekiddies in Singapore told me that there are a number of reasons why women are opting for homemade skincare products.
Reasons why women prefer to make their own skincare products
Some are disillusioned with commercial products especially after reading about how some big companies aren't so truthful about their ingredients.  Others have some skin issues like eczema or allergies and cannot take to commercial products at all.  Yee Ling also cited the wide availability of DIY skincare recipes online as well as the surfacing of many USA lotion/candle crafters online stores selling small quantity of ingredients as motivating factors.
In Singapore, besides Whoopeekiddies, another site that many local women purchase ingredients for DIY masks, scrubs and toners is Yours Essentially.   And if you look at the cost of the ingredients, making your own products is more economical. 
Custom-make products that suit your skin type
With research and right ingredients, you can custom-make products that suit your skin's needs and you can even substitute one natural ingredient for another to meet your individual requirements and preferences.
"People have come to realise that making their own skincare products is easy. Jojoba oil by itself is a great makeup remover. Toner is easiest by mixing aloe vera and a few distillates according to your skin type or time of day or even to match your moods. Masque is simply a mix of clay and water or hydrosol.  A scrub can be your cleanser plus exfoliants and lip balm is a mix of beeswax with oil," said Yee Ling.
However, while this sounds easy enough, not everyone wants to make their own skincare products.  HP Tan, a reader of Viva Woman told me that she rather purchase finished products.  Although she's into natural and organic ingredients, she finds it difficult to buy small measuring spoons in Singapore which is needed to measure the small percentages of active ingredients.  "It's also a hassle to calculate the percentages when say something in the powder form has to be dissolved in water.  And for facial products, I would rather err on the side of caution and measure more accurately."
Choosing and storing ingredients for self-made skin care products
I share the exact thoughts as HP because while I see the benefits of homemade skincare recipes, but it is not something that can be achieved easily.  It's not just about getting the organic ingredients, you need to know what ingredients to get and if you're getting the right ones.  For example I found out that it's better to look for cold-pressed or low heat processed oils that contain no preservatives and are not extracted with solvents.  There's also the issue of storage especially ingredients containing oils.  In addition, there are DIY skincare making equipment to consider.  Pots, pans, blenders, sifters, filters, graters, motars, eye droppers, measuring spoons, cups, jars, bottles and a whole list of others.
Start with simple DIY recipes
But having said that, I would love to experiment with some simple DIY recipes.  I'm testing out easy ones where I only need to use the ingredient directly where no heating is required.  If I'm successful, I'll report back again.

Comments