Viva Challenge: drink water once you're up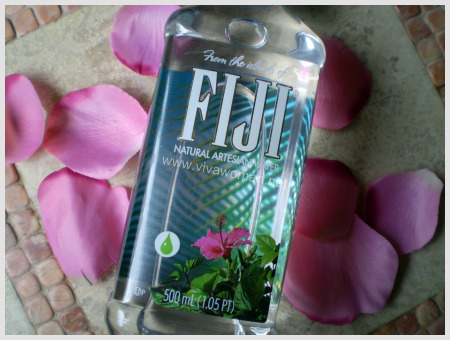 Last week's challenge was particularly difficult for many people but I'm glad that it helped inspired some of you to want to sleep earlier than usual. This week, I'm making it easier. Nothing to do with your sleeping cycle this time but I hope you'll continue to try to sleep at 10pm whenever you can.
For this week, I'm asking you to develop a habit of drinking at least one glass of water the first thing you wake up in the morning. If you can, drink bottled or mineral water. Otherwise, normal boiled water at room temperature or slightly warmer is fine. I don't think you can drink cold water early in the morning as it can be a shock to your system.
Keeps our body hydrated
There's been a lot of discussions of why drinking water first thing in the morning is good for our system with many saying that it helps to clear our system, flush out the toxins and bring up our metabolism rate. Some even claim that this method helps them reduce weight! I just like to think that drinking water first thing in the morning helps us to hydrate from inside out since our body has been at rest for a few hours without any fresh intake of water. Plus I always feel that drinking tea kind of make me feel slightly dehydrated after awhile. So this is why I've been drinking water first thing in the morning vs drinking tea first. It also makes me feel a lot fresher when I do this.
Popular practice in Japan and India
I also read that drinking water first thing in the morning is actually popular in Japan and India. Perhaps some of you can help verify this information. It is also said that they actually drink water even before they brush their teeth and then wait about 45 minutes before consuming any food or other beverages. In fact, it appears that they try to stomach like one litre of water each morning!
Drink water with lemon
Personally, one or two glass maybe just about right for me; anything more will make me feel bloated. Some people also reported that they drink water with lemon first thing in the morning, claiming that this helps to lighten their skin tone by one or two shades! For me, drinking water with lemon makes me go hungry real easily!
Good habit to kick start the day
So are you already drinking water first thing when you wake up every morning? If not, will you take up this challenge? It's definitely a good habit to kick start each day. Plus don't forget we should be drinking as much water as possible to keep our skin healthy!
Comments