White rice & bread are bad skin foods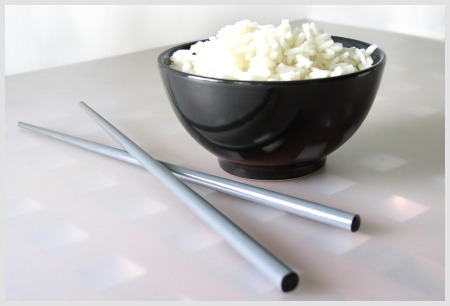 If you have read the copy of Mind Your Body from The Straits Times yesterday, you may have chanced upon the article "You are what you eat." The article was two pages long and it covered the foods that age us and the foods that keep us young.
According to the writer, the foods that age us include:
– carbonated drinks
– sausages
– coffee
– potato chips and fries
– sugary pastries
– red meat
– white rice and white bread
Bad carbohydrates
Of the list, white rice and white bread stand out for me because as an Asian, I think these count as my staple. For most of my life, I fed on this type of food on an almost daily basis. It's only these two years that I started to cut down because my husband has been telling me that these are bad carbohydrates. I've also been reading books on how these are "bad skin foods".
Low level of nutrients and fibre
In fact, if you run a search on these two foods, you'll find in general, quite a bit of bad press on them. They are refined foods with low level of nutrients and fibre. Eating them will increase blood sugar level which can accelerate aging. On some sites, it's even said that these foods cause toxins to build up in the body which will then manifest themselves through the skin as acne for some people.
Healthier alternatives
So what are the alternatives to eating white rice and bread? Choose brown rice and wholemeal or wholegrain bread which are healthier alternatives whenever you can.  And it goes without saying that you should also be eating lots of veggies and fruits at the same time for more antioxidant benefits!
***
Before I end my post today, I'll like to let my regular readers know that I may not be able to respond to your comments or emails as quickly as before because my workload is picking up. I'll still try to post daily but some of my posts maybe scheduled ahead of time which means, I'm not here publishing it live. But keep commenting! Some of you sort of "know" one another so you can also interact and have fun!
© www.vivawoman.net copyright notice ☺
______________________________________________________________
Comments