Review: Skinfood Rice Concealer Tip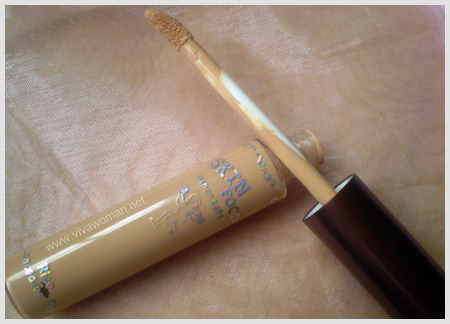 I was clearing some of my old cosmetics when I came across this Skinfood Rice Concealer Tip. I've forgotten to review this because I've only used this twice and promptly chucked it aside.
I purchased this after reading some raves on it. However, it did not work well on me. The two times I applied this under my eye as a concealer, I experienced bad smudging after a few hours and so I gave up. I'm not sure why since others have good reviews on the product. I can only think that it is perhaps not suitable for my skin type as my undereye area can get rather oily.
Contains rice and vitamins
According to the description, the Skinfood Rice Concealer Tip contains rice and vitamins to hide and repair minor blemishes. In addition, it is supposed to have a lightening and soothing effect. Well, it's true that the concealing strength is quite good and it would have been perfect had it not smudged for me. I hadn't tried it on other areas of my face though as I was dismayed with the results and didn't want to use it anymore. The only redeeming point about the product for me is that it only cost S$16.50.
Anyway, I hardly wear concealer on my undereye area these days. I think the eye gel I'm using is helping with my dark circles and I'm also applying my Marie-Veroniqe Organics sunscreen over my eye area and that leaves a slight whitecast, which sort of conceals the darker skin tone there.
Comments