Kanga Organics: affordable organic skin care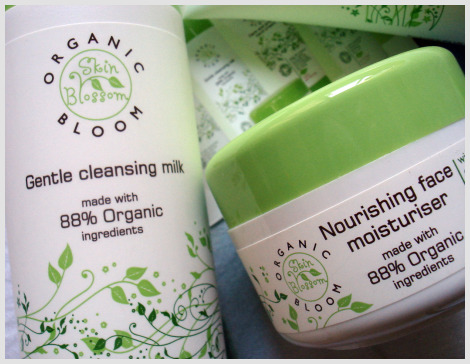 Today, I'm happy to introduce Kanga Organics, a new online store based in Singapore selling organic skin care products. Owner Joey Lam decided to start this setup in a bid to bring in affordable, yet authentic organic products into the local market because she was exasperated with the limited, yet expensive organic skin care lines available here. So Kanga Organics was founded on the philosophy of "sharing the joy of using affordable organics for everyone" as well as a way of giving thanks to Mother Earth.
Affordable price range under Skin Blossom
Kanga Organics carries two imported organic range and their prices are indeed affordable. An Organic Bloom Nourishing Face Moisturizer for example, cost about S$20 under the brand Skin Blossom, which is a range of organic product certified by the UK Soil Association and also registered with the Vegan Society. The range of products, from face to body care, are said to be suitable for all skin types as the products use organic plant extracts and ingredients.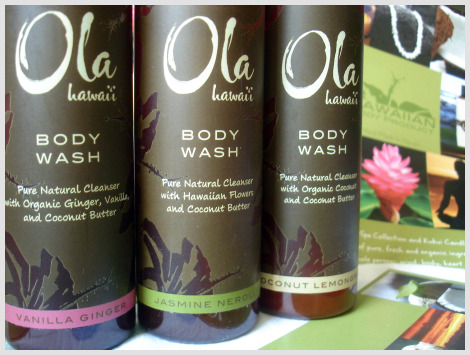 Variety of bath & body products from Ola Hawaii
The other brand is Ola Hawaii, a collection of luxury spa line made authentically in Hawaii. The prices are higher than that of Skin Blossom but even then, you won't find anything above S$40. The range comprises many bath and body products like scrubs, wash, lotions, and mists. They also have a series of Kalo Enriched Face Masks which retails at S$32.50 each. Definitely quite attractive price points if you ask me.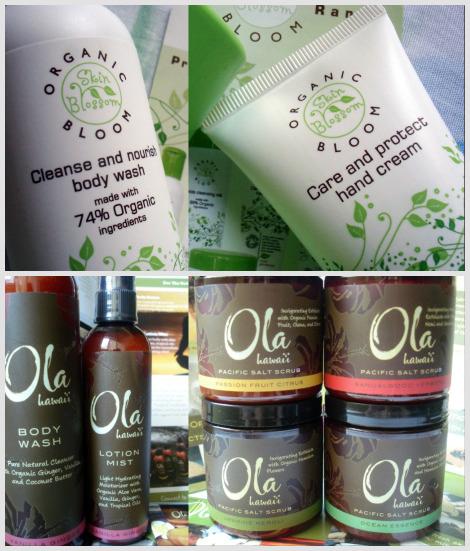 Products available for touch and feel 
I have actually come across the Ola Hawaii range prior to knowing about Kanga Organics. However, Skin Blossom is a range I've not read about. The products are basic, nothing fanciful but good enough for bath and body really. In fact, the Organic Bloom hand cream really caught my eye and the price is really very affordable!  For customers who need to touch, feel and smell the products prior to purchasing, Joey has also placed her Skin Blossom products at Oasis Organic, #01-49, Shaw Tower.  In addition, you can also check out her products at the Fashionista Series 3 event happening at SMU concourse next Saturday, 19 Sept, from 1pm to 8pm.
Products are all HSA compliant
Anyway, I ran a check with Joey and understand that all her products are notified with HSA here and she also ensures that they are HSA compliant in terms of the ingredient listing. So that's giving local consumers more peace of mind for sure.
Special promotion for Viva Woman readers
Kanga Organics provides free delivery within Singapore for orders above S$65 and the good news is that Viva Woman readers can get a lifetime of 10% discount on all products!  YAY!  What is needed is that you type Viva Woman under remarks upon checkout at the Kanga Organics website. That's all! So if you're from Singapore and are interested in affordable organic bath and body products, head over to the website to check out!
Comments