Tips on using new skin care products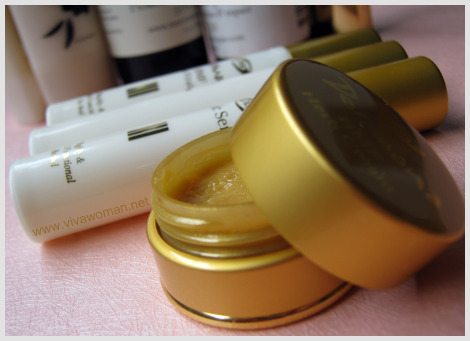 Sometime in June, I asked if it is normal for our skin to break out when using new products and from the various comments, it looks like many ladies have at one point or another, broke out when using new products.  In fact, some actually expressed that they feel nervous about trying new products because they're worried about how their skin would behave.  However, we do have to use new products at one point or another – due to changes in skin condition or out of curiosity.  So what's the best way to go about introducing new products into our skin care routine?
Actually, I only have one tip to share when it comes to introducing new product into your skin care regime and that is – don't bin your old skin care products yet because they will be handy under the following suggestions where you're supposed to be introducing your new products into your skin care routine gradually:
Use your new product on alternate days
A lot of us are always excited about trying out new products and would like to jump straight at it and use it every day especially if it promises to deliver some miraculous results.  However, if the product promises some results, it is likely to incorporate some active ingredients which may cause sensitivity or irritation at first.  Hence, it is advisable to use the product on alternate days first, for the first week.  If there are no problems, then you may continue using it every day.
Use your new product once a day
Another way to phase in your new product is to use it only once a day for a week.  Say if it is a new serum that suggests usage of twice a day, you might want to try it once a day in the night.  The reason why I suggest using it in the night is because your night time skin care routine is likely to be simpler.  If after a week and your skin looks fine without any breakout, then you can start to use the product twice a day as suggested.    However, remember to observe and watch for signs of breakout and moderate usage should that happens.
Introduce one new product a day
Many experts tell you to introduce one new product a day in the event you've bought a range.  This particularly makes sense if the product contains active ingredient and you want to be extra careful especially if you know your skin tends to break out easily.  However, I feel that even so, you want to use the new product once a day instead of twice initially.
My personal experience
I subscribe to these tips myself because I find that my skin condition has changed somewhat over this year.  I never used to worry very much about using new products but these days, I'm more careful and phase in new products – especially those with active ingredients – very gradually.  I've had instances where a new product didn't work for me initially but was fine after I went back to trying after a month.  I've also experienced using products that will definitely give me bumps when used more than once daily.  And I never use a new sunscreen without having my old one around just in case. 
Understand your skin type
And I can't emphasize how important it is to understand your own your skin type.  Is your skin extremely sensitive?  Do you break out easily?  Are you going through some hormonal changes that affect your skin?  If your answer is yes, then you might want to be extra careful when using new products.  Conduct a skin patch test to detemine if the product is suitable for you if you have to.  In addition, if you know there are some ingredients that are not suitable, remember to scrutinize the ingredient list for them.
Finally, watch your skin carefully when you're using a new skin care product.  If your skin is misbehaving big time even after phasing in gradually, then it is likely not for you.
Comments