Do you like to use finishing powder?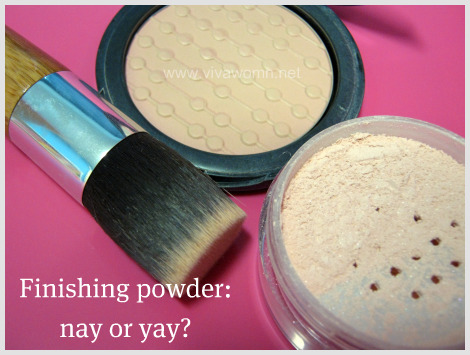 I'm wondering if finishing powder is a common item in your slate of makeup products. As the name denotes, it is the final step to setting our makeup. I keep reading that it prolongs the wear of makeup, protects the skin, controls sebum production and visually minimizes pores, lines, and imperfections. In fact, some finishing powder are supposed to give our skin subtle luminosity. However, strangely, it doesn't really work that way for me.
I find that whenever I use finishing powder, my face does become more shiny, but the shine is from the sebum! So finishing powder makes my skin more oily and I rather not use it. I've tried a few brands but they all give me the same result. While I do get that subtle luminosity, but I don't really see a huge difference when I use such powder vs times when I don't. In fact, I often find my makeup turning streaky as a result of the oil.
So I like to hear your experience with finishing powder. Do you use finishing powder? If so, does it make your makeup look better? And do you wear it in the day, in the night or both?
* Yes, I'm wondering if I'm using finishing powder correctly!
Comments