Viva beauty tip: use a separate face towel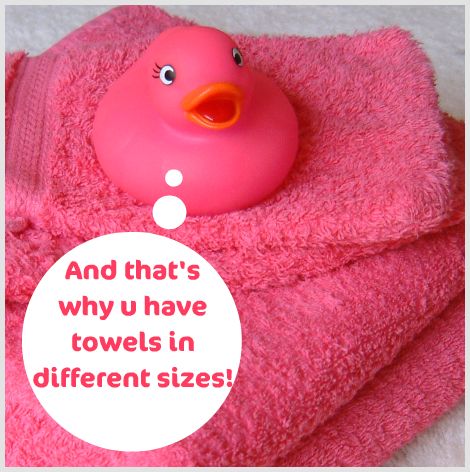 It was a lovely Saturday morning for me until my main PC died on me! And now, I have to rely on this small notebook to work…arghhhh. Fortunately I have Mr Handyman around to help me retrieve my pictures and data but I hate having to start all over on a new system as I've to undo some of my old habits! So much for being overly reliant on technology but talking about habits, I'll like to share a little beauty tip today and it's about towels.
How many of you have the habit of using your bath towel to wipe your face too? Well, how many times do you wash your bath towel? Where do you use your bath towel to wipe? Do you dry your hair with your bath towel too…and your butt and you legs too? Plus, did you know that wet towels are breeding ground for bacteria especially if it's always hung in your bathroom?
So it's a good idea to use a separate small face towel just to pat your face dry after washing. Like many people, I started out using my bath towel for everything and then I realized how bad it was considering I like to wipe my hands on it so much after each wash. And I only wash my bath towel once a week! Now, I even make sure I rinse my face towel separately even after machine wash, just to feel better and I'll always air it to keep it dry at all times. Some people I know don't even use a face towel but a paper towel. Well, that's personal preference I guess but I'll keep my paper towels for my hands and kitchen use.
If you don't keep a separate towel for your face, perhaps it's time to go shopping for a few this weekend?
Comments