Is your diet too acidic & causing your skin to age?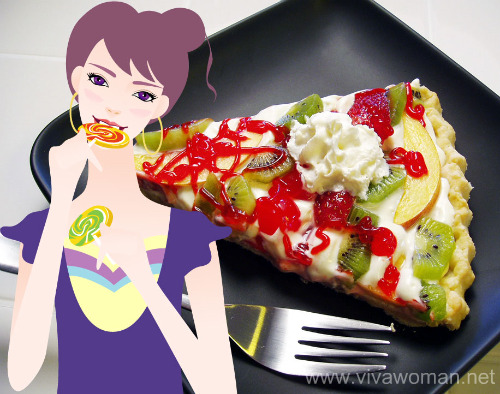 Since resolving my acne woes on my own, I've become 101% convinced that the key to having healthy skin lies with what I eat. Cliche as it may sound but the adage, "we are what we eat" is indeed true. So instead of reading materials that only suggest beautifying our skin with external aids like creams and lotions, I've begun to read books on how to eat for healthier skin. Two books that I'm currently reading are "The Healthy Skin Diet" by Karen Fisc and "Stop Aging, Start Living" by Jeanette Graf, M.D. with Alisa Bowman.
Both books were randomly picked from the library shelves but coincidentally, they both dealt with the same topic – balancing the body's pH with alkalizing foods to maintain healthy skin. As I read on, I realized this balance is crucial and has direct connections to what I was trying to achieve with my detox to maintain a healthy liver and a digestive tract. In fact, all the topics that I've written before about sleep, caffeine, exercise, diet, stress, and hormones were basically about balancing our body's pH but I never knew it. So you can say that reading about this was definitely an Eureka moment for me!
Optimal pH level should be slightly alkaline
I'm not about to reproduce the contents of the books here but in a gist, both books suggest that we need a slightly alkaline pH level for optimal health and functioning. On a scale of 1 to 14 and 7 being neutral, our blood should be slightly alkaline at a pH of 7.365 to be precise. If our blood pH becomes too acidic, it can damage the cells and tissues in our body. And in terms of our skin, except for our epidermis that function best at a slightly acidic pH of 5.4 to kill bacteria, cells in the dermis function best at an alkaline pH of 7.35. An acidic pH level can reduce the amount as well as quality of collagen and elastin being produced, thereby causing us to end up with premature aging and wrinkles. In addition, too much acids in the body can also cause demineralisation, which can lead to dry and cracked skin, fingernails that split easily plus thin, brittle hair. Finally, an acidic pH level will damage our red blood cells and this in turn can cause our skin to look dull and greyish from low oxygen supply.
Acid forming foods
When our body has too much acid, we may develop symptoms of acidosis, such as lethargy, poor digestive system, constipation, acne, skin bumps, skin allergies and so on. Causes for this include too much stress, alcohol, smoking, chemicals, dehydration and most importantly, a poor diet consisting of acid forming food. And what are acid producing foods? Common ones include meat, sugar, cereals, as well as processed foods. However, the interesting information I picked out was that a food that is considered as acidic may actually be alkaline when eaten. For instance, oranges, lemons, and limes are considered acidic, but the end-product is an alkaline residue. Dairy products and meats usually test alkaline before digestion and assimilation, but actually leave acidic residue when ingested. You can run a search on the Net to look for acidic/alkaline food chart but here is one that I found with a rather detailed listing.
Testing pH level in your body
You can actually test your body's pH level by using pH test strips to test your urine continuously for five days in the mornings but a more accurate reading is to have a doctor measure your blood's pH level. And the trick to the whole issue is to achieve a balance, which I consider tough. I've learnt that we can still eat acidic food in moderation but my experience tells me otherwise. Some weeks ago, I drank some beer and immediately felt so lethargic the day after. So for some foods, abstinence is possibly the best solution.
Remedies to release acids in the body
Two good remedies I found that can help our body release acids: one is to take a warm glass of lemon drink in the morning, which is also good to cleanse the liver and the other is to engage in moderate exercise for about 20 to 30 minutes a day. Anyway, I'm going to come out with a plan to do this right for myself. I have a lot of information swirling within my head at the moment and I need to sieve them through. But going with my initial thoughts, I think my plan is going to be a long one and it will need some time to materialize. So if you're interested, stay tuned.
Comments