Face flatter on one side due to sleep position?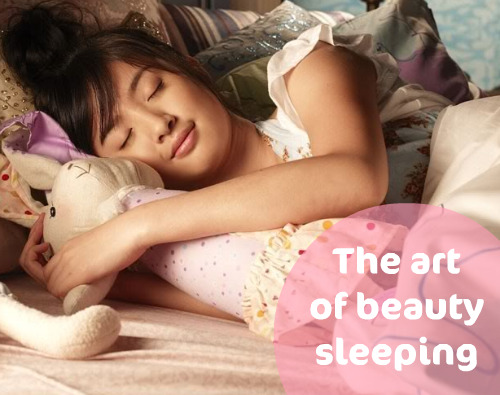 I tend to talk a lot to my beauty therapist when I go for my regular facials. It's a bit of playing catch up and also to pick up new beauty information. So in my latest conversation, I learnt something about sleeping positions and the shape of the face. Because of her work, she has come across many customers and she's obviously in tune with face shapes. According to her, it's very telling if one has been sleeping on one side as that part of the face or even the ear is noticeably flatter.
I know that sleeping on one side can promote sleep wrinkles as you're constantly pressing on one side of the face. This is absolutely true because while I try to sleep on my back, there are times I couldn't help it and turn to sleep on my side. When that happens, I'll wake up to find that side of my nasolabial groove deepening. However, I haven't thought about how our sleeping position can affect our face shape. I knew something of that for head shape of infants as I was advised to change the sleeping position of my boy constantly in his first few months so that his head shape would be well balanced. But face shape? That's quite new to me.
So I thought I'll pose this question to all you – what is your sleep position like and if you sleep on your side, do you notice that side of your face being flatter than the other?
If sleeping on one side really promotes a flatter side of the face, then I'm guessing the best way to counteract that problem is to sleep on the back. Anyway, even the American Academy of Dermatology (AAD) recommends sleeping on our back to reduce sleep wrinkle as "sleeping on your side increases wrinkles on cheeks and chin, while sleeping face-down gives you a furrowed brow".
Comments