Review: Tremella Orient face & eye masks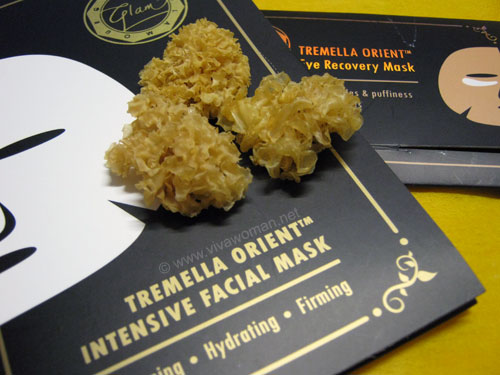 Almost S$20 poorer and I learnt that it's not good to stray even when it comes to skin care. Blame it on the curious cat – oh someone take the cat far away from me please! And I really need to be reminded on why I dislike using face masks for they are messy for me and the whole 20 minutes I had the mask on, I was busy wiping the serum off my hairline and ears! Grief I tell ya!
Entire mask made from snow fungus
Actually, I have no idea what drove me to get these face and eye masks I spotted at Sasa. Okay, I think it was because of the key ingredient and the entire ingredient list look short enough. In fact, I didn't spot too many synthetic ingredients and so that piqued my curiosity to want to try them out. Plus they are not the usual cotton or woven masks, but made from Tremella or snow fungus. I was told by the SA that one application will allow me to see a difference – my left brain was really skeptical but my right brain was far more dominant for sure.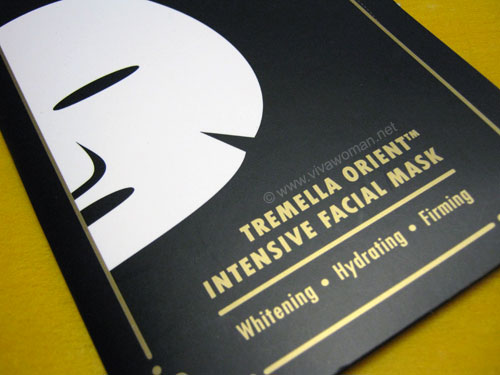 Tremella Orient Intensive Facial Mask S$13
Only five ingredients were listed -Tremella Gel, Purified Water, Arbutin, Aloe Vera Gel, and Hyalauronic Acid – and that was why I decided to give it a try although I was wondering what's really in that Tremella Gel. I believe it contains more ingredients and the SA had no idea either. But I told myself, okay, let's give this a one-time application; it can't be too bad right? Well, because the mask is made from Tremella as claimed, and so it's soft and fitted very well onto my face. But the mask was over saturated with gel and the serum was dripping onto my hairline and ears almost continuously. Messy! In terms of results, there were some brightening effects all right but I also noticed I had some small red bumps the morning after.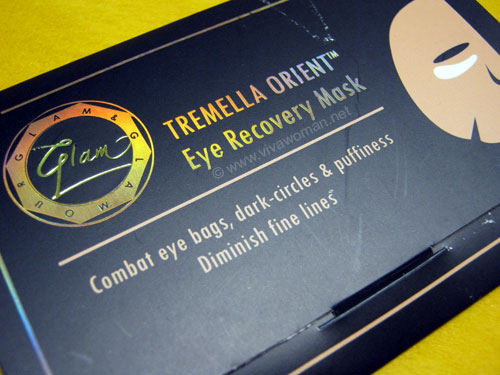 Tremella Orient Eye Recovery Mask S$6.90
This eye mask had one extra ingredient compared to the face mask and that is witch hazel. So here's the full ingredient list – Tremella Gel, Purified Water, Arbutin, Aloe Vera Gel, Hyalauronic Acid, and With Hazel. I think this isn't necessary if you're using the face mask too but anyhow, I got it too for the sake of trying it out and while it may have helped with some of my fine lines, it didn't do anything to reduce the puffiness or dark circles.


Overall summary
These masks obviously don't suit my combination skin well. I suspect it has something to do with the amount of Hyalauronic Acid for my skin usually breaks out if this is one of the key ingredients. While they did have some brightening effects, but I have to give them a low rating for the claim that there will be skin improvement in just one application. Plus, the price is pretty steep. I think ladies with drier skin type might find favor with this one. Any of you tried before?
Comments