Help! Why is my skin so dry by evening?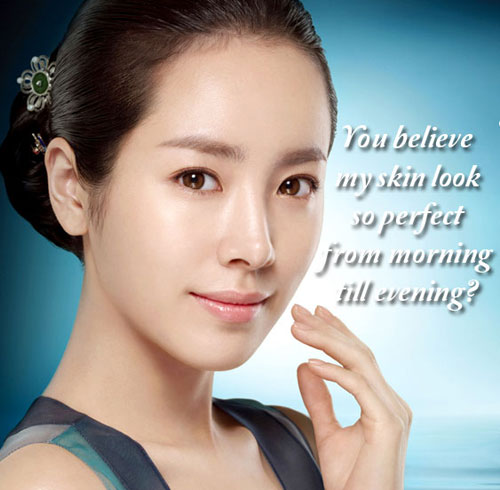 A friend asked me why her skin feels a lot drier and tighter by evening and what she can do to overcome the problem – short of washing her face and re-moisturizing all over again. Coincidentally, this friend also has combination skin like me – dry cheeks with oilier t-zone. I have encountered this problem myself and these are some of the reasons I told her that could be causing the issue.
1. Moisture loss
She could be suffering from TEWL. Trans-epidermal water loss (or TEWL) is defined as a measurement of the quantity of water that passes from inside a body through the epidermal layer to the surrounding atmosphere via diffusion and evaporation processes. If our system is deficient in water, the skin's upper layers become dry and brittle. This is why we need moisturizer. But we need more than moisturizer; to keep our skin hydrated from within, we need to drink sufficient amount of water. Hence, my advice to her was to sip water throughout the day instead of waiting till she is thirsty to keep her skin better hydrated.
2. Caffeinated beverages
Beverages with high caffeine content, such as coffee and tea, are considered diuretic and can cause more water to be lost. I am not sure about coffee but I am certain that drinking too much tea causes my skin to get drier in the course of the day, especially when I do not drink enough water. My friend loves to drink tea too and can drink three to four cups a day. Hence, I suggested to her to cut down on her consumption of tea and to drink more water instead.
3. Air temperature
In Singapore, most of us work in air conditioned environment and it's no surprise that the blasting cool, dry air is taking moisture away from our skin. This translate into dry skin, as moisture is sucked out of our skin. The same is true of those who use central heating. My friend works long hours in an air conditioned room and I suggested perhaps she can try to get a humidifier, which is said to be able to solve the problem as it adds moisture to the air. I've also heard that putting a glass of water or filling a room with plants will also help resolve the problem.
4. Glands of skin
Additionally, I told her that it is widely known that our skin's oil glands are also less active in cold weather. Plus, cheeks have very little sebaceous oil glands, and therefore are most susceptible to dryness. Hence, it's no wonder that her cheek area can feel a lot tighter by the end of the day. To get around this, I told her to use a face mist once or twice in the day on that area and to remember to pat off the excess water and not leave the water to evaporate and cause more dryness.
5. Ingredients in moisturizer
While applying moisturizer is important to keep our skin from drying out, what ingredients are contained within the moisturizer needs to be considered. I think many of us like the idea of applying an oil-free moisturizer but some of these contains mostly humectants, such as glycerin, aloe vera, hyauronic acid, lecithin, colloidal oatmeal, to name a few. While such a moisturizer will keep skin moist as long as there is sufficient moisture in the air, they may actually draw moisture from the skin in a dry environment. Hence, it's best to find a moisturizer that contains a good balance of humectants, occlusives and emollients so that your moisturizer is able to retain or seal that moisture in so it is not then lost back to the surrounding air. Which means, it shouldn't be a completely oil free formula especially if you find yourself with dry skin. Personally, I always apply moisturizer over a layer of facial oil and I find that works extremely well for me. However, my friend is less keen on applying a layer of oil and so she's trying to look for an alternative moisturizer.
So do you have the same issue as my friend? What do you do? What else should she be taking note of?
Comments