Why night time is best for taking beauty supplements?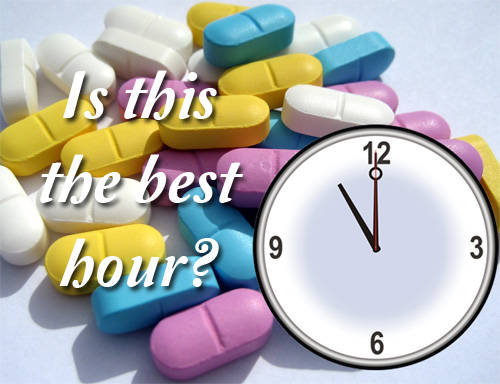 In early May, I wrote an advertorial for Lustre Skin Pro Tablets, which is really a skin care supplement. I started taking one tablet in the night for about a week but soon changed that to one tablet in the day because I wanted to enjoy the UV protection this supplement offers. However, I didn't really find too much changes to my skin condition and into my third week or so of taking this, I went back to taking one tablet in the night and that's when I saw a noticeable difference.
And so it seems that when it comes to beauty supplements, timing is everything. Night time appears to be the best for taking such supplements because our skin cell renewal rate is higher at night. In fact, this was what I covered in my entry on 5 things to know about your skin at night.
Skin cell regeneration is slightly faster at night than during the day according to Alex Khadavi, M.D., associate professor of dermatology at the University of Southern California (source).  This was also highlighted in the book "Good Skin" by Ingried Wood.  "According to our body clocks, different body cells are more active at different times of the day. Skin cells do their repair work most effectively at night. Research shows that skin cell regeneration almost doubles at night, peaking between 23:00 and 4:00. Production of collagen is boosted, harmful free radicals are destroyed and cell damage is rectified."
So not only is it important to indulge in a quality night time skin care routine and go to bed by 11pm, it is ideal to consume your beauty supplement just before bedtime for optimal results unless the instructions state otherwise. And this reminds me of a time when I was younger and my mom would make bird's nest soup for me but get me to drink half before I sleep and finish the other half in the middle of the night! According to her, that consumption pattern would yield the best results!
Well, I guess if I am taking bird's nest soup all over again, I would take it all in the night just before I sleep – no waking up in the middle of the night to drink the other half though. But the only problem I see is, I might wake up with puffy eyes due to the fluid retention!
Comments