Why some organic ingredients maybe "useless"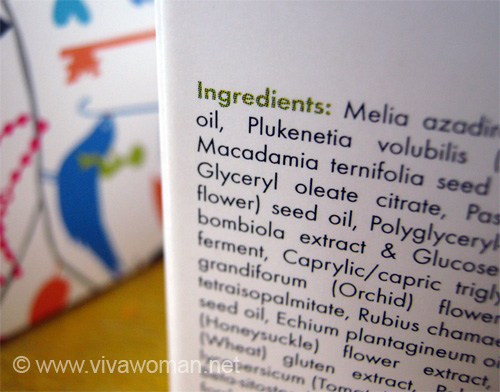 I was checking up info on some ingredients when I found something interesting regarding cosmetic labeling; something I came across but never took much notice of. According to FDA, any ingredient in concentration below 1% may be listed in any order as long as it is listed after all of the other ingredients present at or above 1%.
Only the top 33% ingredients matter
In my entry on 5 things to know about skin care label, I wrote that the rule of thumb is that about 90% of the skin care product is made from the top 33% of the ingredients which means those listed after the 33% are probably trace elements. So if a product label lists 25 ingredients, then the product is made up of the first eight ingredients. The remaining 17 ingredients probably have little impact on how the product works.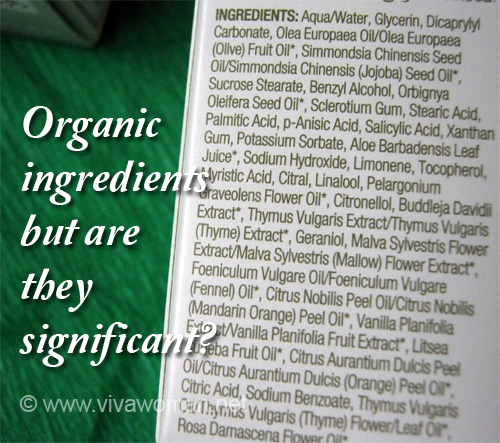 Organic ingredients may just be trace elements
So when it comes to skin care products that are certified as organic, the organic ingredients may actually be very insignificant, or worse, just included to make the product marketable as organic. An example can be seen in this picture here, where those ingredients marked with an asterisk are organic but most of them are actually at the bottom half of the list. As a whole, the product still looks organic enough right?
The price should reflect the ingredient list
So even though the product does contain organic ingredients, such ingredients may provide little impact to the product performance. And some products may include organic ingredients of less than 1% just so to look good. Actually, I've always been happy just buying naturally formulated products. But don't get me wrong; I have no issues against organic products. Just that I am not particular that ingredients must be organic and I would be upset if I am paying a lot for an organic product and yet the organic ingredients are just listed somewhere in the middle or at the bottom. Mental note to self: check where the asterisks are next time I look up an organic skin care product!
Comments