My 7 lifestyle choices to slow down skin aging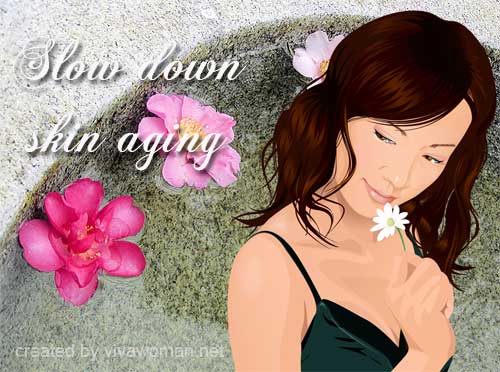 Okay, so last week I showed you my skin care regime based on what I am currently using. But while skin care regime is one, how we live our lives play an important part in determining the state of our skin's health too. So today, I'll give you a glimpse of my lifestyle that is contributing to a slower rate of skin aging. Most of them are what you would call healthy lifestyles, with the exception of one maybe. (~_#k8SjZc9Dxk)
1. I avoid the sun
As if it's not obvious but well, I put this first because I have seen how sun exposure can age skin real quickly. If I can turn back time, I would most definitely avoid all those times I spent under the sun without proper sun protection. So yes, I avoid the sun as much as possible; resorting to applying sunscreen daily and using other sun protection gears when I'm out. And if you're wondering, there is no issue of vitamin D deficiency because I live in Singapore, where it can get terribly hot throughout the year.
2. I try to sleep by 10pm
It's no longer an issue of sleeping 8 hours for me but rather, to try to sleep by 10pm because I've written before that this is the time that melatonin, the great antioxidant which is also known as the sleep hormone, makes its rounds around the body, scooping up free radicals and repairing damage. However, I've to say this is quite tough given my schedule so I usually sleep between 10.30 and 11pm. But seriously, I find myself looking the best when I can hit the sack by 10pm.
3. I sleep on my back
I've written various times before that this is best position to help preserve a youthful looking complexion. The reason given is that persistently pressing our faces into a pillow can encourage facial crinkling and over time, aggravated by the friction of a cotton pillowcase, can create permanent creases as our collagen breaks down. In addition, the weight of our own faces impairs circulation to the part we have pressed into the pillow and this compromises the skin's regenerative abilities. Sleeping on our back also reverse gravity's effects levied through the course of the day.
4. I do not really watch what I eat
Okay, what I mean by this is that unlike most ladies who would avoid eating fatty meat, I love eating them. In fact, I love fatty meat and I eat stuff such as as pig's tails, pig's trotters, pig skin, chicken skin, fish skin, etc. In recent years, I've cut down on these intake but I still lap up fish skin whenever I find them…especially because nobody else in my family wants to eat them. But I do try not to take too much refined sugar and salt. I also eat plenty of fruits with high antioxidant properties and drink lots of water in a day.
5. I don't smoke
Thank goodness I've never picked up on smoking. In fact, I hate smelling smoke as I know through my research that accumulated nicotine from smoking causes narrowing of the blood vessels in the outermost layers of your skin, reduces blood flow to the skin, depriving the skin cells of vital oxygen and robbing it of even more nutrients.  Besides reducing the body's store of vitamin A which protects against skin damage and vitamin C which protects against free radicals,  studies have also shown that smoking reduces the production of collagen and elastin and in some reports, by up to 40%.   As a result, skin begins to sag and wrinkle prematurely.
6. I don't drink
Alcohol is said to be a diuretic and so it dehydrates our bodies, resulting in skin that loses its plump, firm and dewy appearance.  Not only that.  Our face can appear puffier and our undereye becomes darker because alcohol is a vasodilator which opens blood vessels.  In fact, when we have too many drinks, our bodies have to divert blood flow, oxygen and nutrients away from our skin to our vital organs, resulting in skin having poorer blood circulation. Additionally, drinkers also have a sallowness in their faces,  a direct result of an overstressed liver having difficulty with its detoxifying duties. And alcohol actually promotes the growth of "bad collagen" or scar tissue in both the skin and liver. I used to be quite a heavy drinker in my 20s and I'm so glad I've stopped consuming alcohol when I hit my 30s. Better late than never!
7. I try to keep my mind stress free
Of course I have stress like everyone else but I make a point to keep them in check as I am aware that a high amount of stress can lead to more cortisol being secreted and a high level of cortisol can affect the immune cells in the epidermis, disrupting the skin's barrier and weakening the skin's defenses against UV light and other pollutants and infections.
You should have noticed that I don't exercise. Okay, there you got me! I really need to get my butt moving more often other than sitting around all day long.
Comments