Kalis Skincare: natural Italian skincare range
♥Guest Review♥ This review is written for my girlfriend, who tested this range of products on my behalf. The products were sent complimentary to Viva Woman.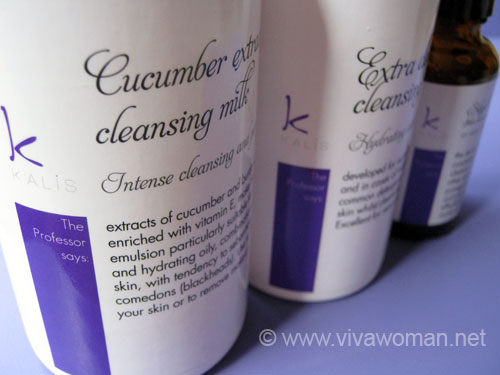 Last month, I passed my girlfriend three products from Kalis Skincare to try. This is an Italian brand that is made in UK and is positioned as a reasonably priced, well researched natural skincare range with fewer and lower concentrations of chemical ingredients. Their products are also made without animal testing and formulated with no mineral oil, no SLS, no animal or GMO ingredients.
The three products received were the Cucumber Extract Cleansing Milk, Extra Delicate Cleansing Mousse, and the High-C Skin Correcting Serum. Here's what my girlfriend feels, after using them for a couple of weeks.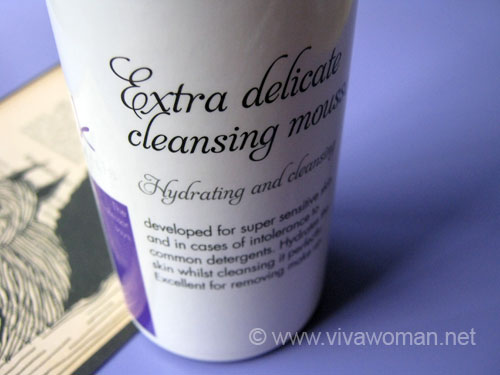 Kalis Cleansing Milk & Cleansing Mousse, £20 each
Of the three, her favorites were the cleansing milk and the cleansing mousse. She has slightly dry skin and she found the cleansing milk effective in removing her makeup while the cleansing mousse kept her face well cleanse and hydrated, even during times she has forgotten to moisturize her skin. Another plus for her was the delicate fragrance of both products. I'm not surprised the cleansing face products worked well for her because both are developed for sensitive and dry skin and they were designed to have soothing, refreshing, and hydrating properties.

Least ingredients
Of the three products, the Extra Delicate Cleansing Mousse has the least ingredients. Interestingly, instead of water, the first ingredient is glycerin and instead of SLS, the product uses coco glucoside as a surfactant. So just going by the ingredient list, it is not a surprised that this product is gentle, soothing and hydrating.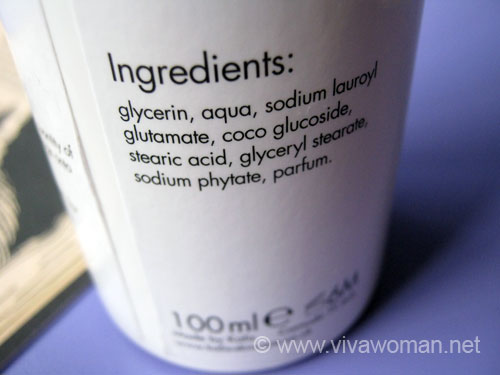 Kalis High-C Skin Correcting Serum, £23
This product is said to be effective in dealing with wrinkles, marks and dull skin because of the high concentration of a stable vitamin C derivative – Sodium Ascorbyl Phosphate (10%) with other antioxidants including pomegranate extracts, carnosine and phytic acid. I had high hopes for this product, considering the various raves I've read. Unfortunately, it didn't do anything significant for my girlfriend. In fact, she had to stop using the products after the first three days as the sides of her nose peeled from dryness. However, her skin resumed normalcy when she continued using the product and it didn't give her any further problems but neither did it give her the desireded results. In addition, the fragrance, which was fruity and sweet, didn't appeal to her.

Overall comments
I didn't want to give this range a try personally because I thought a fresh perspective from someone who hasn't tried a vitamin C product might be more objective. So I guess the efficacy of products really vary according to skin types. But I'm glad she found the cleansing products effective for her. Anyway, the Kalis Skincare range is wide, with as many as 40 products developed for different skin types. And with their reasonable pricing, I guess those who want a bit of nature and science will find something that'll work for them. For more information about their products, check out their website. I've also posted more pictures on the range on the Viva Woman Facebook Page, including the ingredients for the other two products mentioned here.
Comments