DIY Beauty: milk powder for emergency pre-cleanse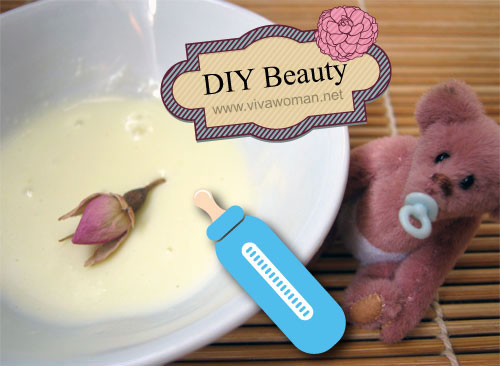 Guess what I did when I ran out of my cream cleanser and could find no yogurt in my fridge? I snitched some of my son's vanilla milk powder and made myself a milk paste as as a pre-cleanse. I've never tasted my son's milk to find out if it's tasty but it smells good though and it cleansed my face really well.
Exfoliating properties
It's no wonder because milk powder contains lactic acid that can gently exfoliate skin. In fact, I found it to cleanse my face better than my usual cream cleanser. After just one round of light massage, my makeup were removed, with no traces of oily residue. Good job, milk powder!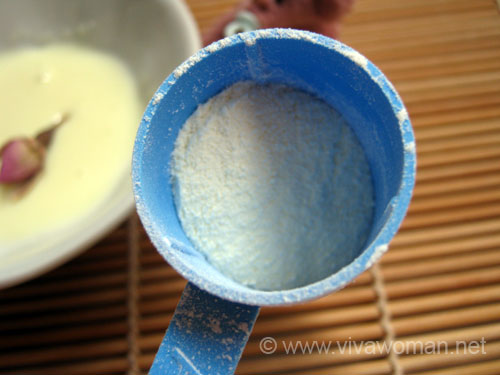 Just add water
Okay, I used it because it was an emergency and don't plan to use this long term; I need to use about 3/4 of a scoop to cleanse both my face and neck and heck, my son's milk powder isn't that cheap! But it's an easy pre-cleanse remedy as only about a teaspoon of water is needed to mix the powder into a paste. You can also use this after cleansing and it works as an exfoliator so it's very versatile in that sense. I've seen good reviews on it at Makeupalley so looks like I'm not the only 'milk thief' around.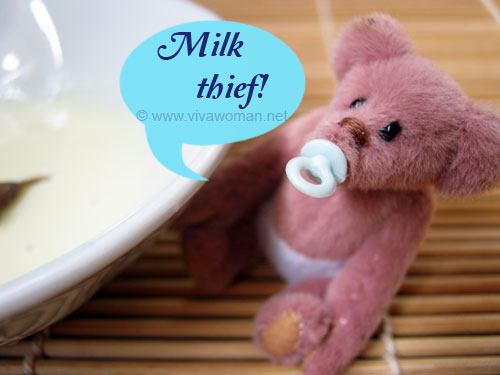 Can use as a face mask too
Throw in some oat flour or rice powder and it's good to be used as a face mask too. But I had to be careful not to let my son find out that I've used his milk powder or he'll be quite upset with me. Worse, he may become so traumatized that mommy has been feeding him her face washing stuff all along! So keep this a secret for me k?
Comments