Coenzyme Q10: good for skin but can give rashes too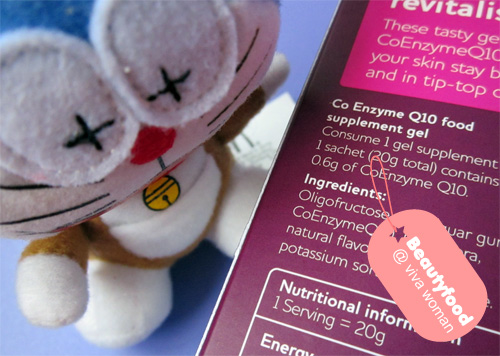 It took some itchy rashes to realize that Coenzyme Q10 just isn't suitable for me even though it is said to provide great skin benefits. What a bummer right? And it's kind of strange considering that Coenzyme Q10 or simply CoQ10, is a powerful antioxidant naturally found in our human cells that helps convert food into energy. The reason why I was certain it caused my rashes was because when I stopped taking the particular supplement contain CoQ10, the itching stop. And when I resumed again, the itchy rashes returned.
CoQ10 may not be suitable for all
I'm not sure if the rashes was a result of the dosage of the vitamin or because it reacted with other supplements I was taking at the same time. Nonetheless, I've decided that CoQ10, despite the various ways it is said to benefit our skin, is just not right for me. My experience also brought back memories of accompanying a friend who developed a more severe case of rashes after taking a particular brand of supplement that also contains CoQ10. So even though many have raved about the benefits that CoQ10 provides their skin, this vitamin isn't suitable for all.
Rash reports from CoQ10 users
In my research into Coenzyme Q10, I've found that there are no serious toxicity associated with its use. However, at certain dosage, it presented some symptoms and rashes was one of them (source). I also found this post-marketing study of rashes among people who take Coenzyme q10. Of the 299 people who have reported to have side effects when taking Coenzyme q10, 20 people (6.69%) have reported a rash condition. Hence, my suspicion of CoQ10 causing my itchy rash isn't unfounded.
Skin benefits from ingesting CoQ10
My experience is most probably rare though because for most people, CoQ10 is not only a potent antioxidant that removes free radicals, but it helps keep their skin cells healthy by stimulating collagen production and even protecting against UV damage and photo-aging. So it has become a coveted ingredient in the skin care industry and has found its place in topical products too. And I've used skin care products containing this ingredient without any adverse reactions though.
Be careful with your choices
The reason I am writing this is not to discredit Coenzyme Q10, but rather to let others know that they should be careful in their choices, even those that are recommended here at Viva Woman. While some supplements may work well for others, it may not work so great for some simply because our body conditions differ. It's best to read up more about the product or the ingredients before committing yourself to trying. However, should you get started on something new and find yourself developing any adverse conditions, do stop instead of continuing with the product.
Comments