Pretty sleepwear: are they your kind of thing?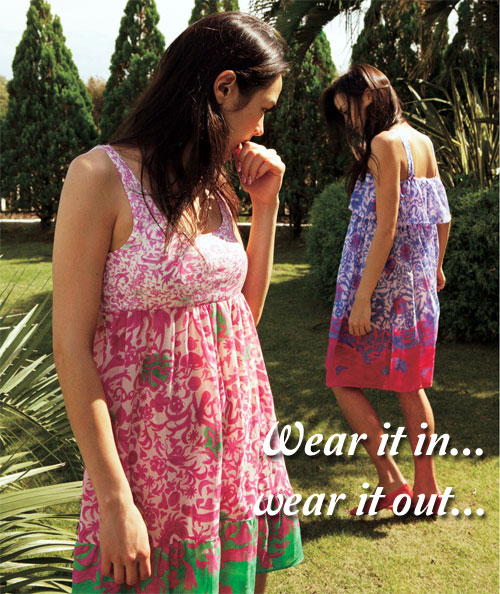 It's very funny that right after I received pictures of this Japanese sleepwear collection in my email, I also received a separate invite by another company to attend an event in sleepwear! Wow, since when did sleepwear become a big fashion item that it's not just for romping around the home, but also in the streets? I'm probably missing something but I thought sleepwear is meant well…for the bedroom? I think gone are the days where women wear pyjamas to the market or do they still?
Okay, I guess the invite is a bit of a tongue-in-cheek thingy but I've really been scratching my head since receiving it about what to wear to attend the event. You see, I'm not a sleepwear person. I have clothes that I wear to sleep in case some of you are wondering but they're hardly what you'll call coordinated sleepwear. At the moment, my favorite sleepwear is really just a roomy top and a pair of shorts!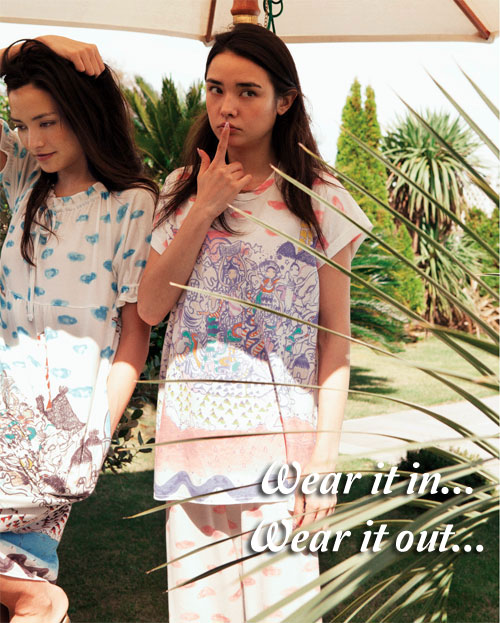 Anyway, those who are into more presentable sleepwear might want to check out Tsumori Chisato's sleep collection that are available first in Singapore at Isetan Scotts with prices ranging from SGD$12.90 to SGD$269.00 (can anyone hear my WOAH?). Her sleep collection features soft cotton fabrics with prints promising sweet dreams: flowers, animals, hot air balloons and the trademark nekodot (neko: Japanese for Cat. Feline silhouettes, subtle, cheeky and cleverly camouflaged as polka dots.)
Sleepwear are really nice and all but they're just not my kind of thing. How about you ladies? Do you buy special sleepwear just for sleeping? Is that a necessary expense you choose to incur?
Comments