A Method to keep yourself and your household clean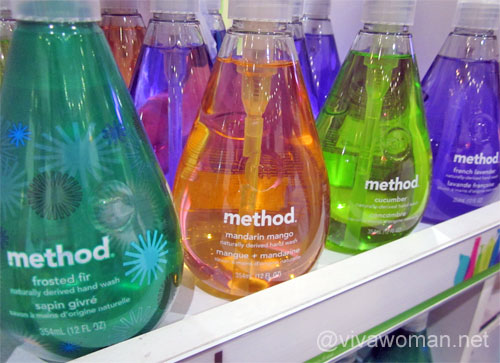 I have to do housework. Yes. I. Do. Much as I like to indulge in beauty and blogging, my real life offline involves getting my hands dirty at times and handling laundry detergent, dish washing liquid and bathroom cleaner. I don't really give a lot of thoughts to these items because most of the time, I've got my gloves on when I'm doing my housework. Using products that are green and made with naturally derived, biodegradable ingredients aren't on my radar; the idea is nice but I'm not so certain if they're equally nice on my pockets too. So when I was introduced to Method, a range of environmentally-conscious household and personal care products, my first question was "are they expensive?"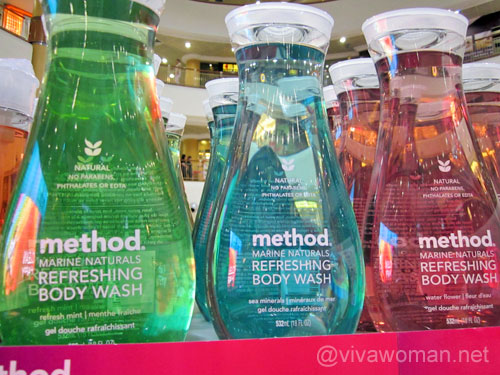 Green & clean focus
One of the first things that caught my eye about the Method range is the color. Some of the products like their hand wash and their body wash comes in different colors and they do attract attention. It seems that most Method products use only natural or naturally derived ingredients, but in the event where this is not possible, non-toxic man-made ingredients are chosen instead. So "dirty ingredients" like parabens, phosphate, chlorine bleach, phthalates, tricolsan, bisphenol-a, ethylene glycol ethers, formaldehyde, and ammonia are not used in the Method range. The company seems to focus on being environmentally friendly, using safe and sustainable materials and making all their bottles from 100% recycled plastic. They do not test on animals, aim to reduce the carbon emitted by their business, and use mostly natural, renewable ingredients.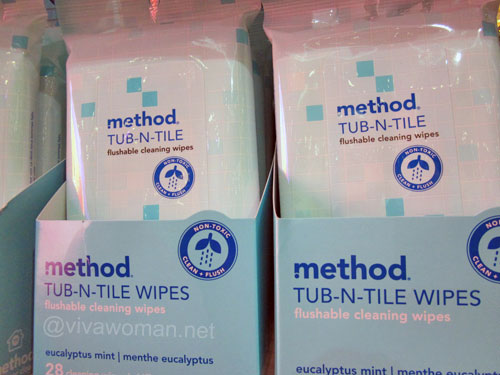 A mix of natural & synthetic ingredients
While most of the products seem to be formulated with naturally derived, skin-friendly ingredients, I noted that some of their hand washes do contain SLS, although I don't see that ingredient in other products. Colorants is also quite common in many products and I spotted methylisothiazolinone and methylchloroisothiazolinone that function in preservatives in some of their products. Even their fragrance is not 100% natural – it's a combination of natural plus synthetic ingredients. I've tried a few of their products now and while they don't smell as strong as their non-natural counterparts, they do not smell at that natural either.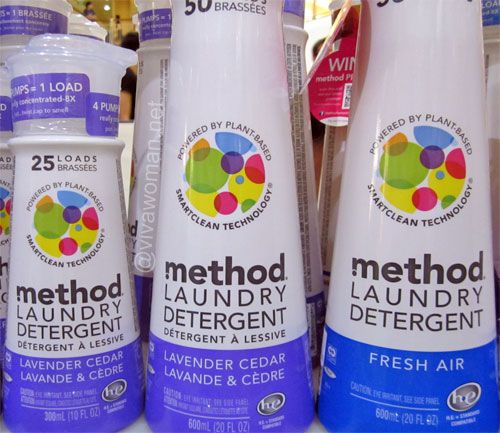 Prices and availability
Besides the personal care products like hand washes and body washes, you can also find laundry detergent, bathroom cleansers, floor cleansers, and dish soaps in the Method range, amongst others. Prices start from S$5.95 for a hand wash and you can even get refills for some of their items. I noticed that they even have some baby products and the ingredients look okay enough. You can check out prices of their other products online or check out the range at HomeFix, NTUF Finest and Xtra, Isetan Supermarket, Meidiya, Carrefour and select Cold Storage outlets.
Share your thoughts
I guess it's a nice to extend the whole non-toxic idea to household products too. But I'm not really sure I'm all for it because prices are still above what I usually pay for in terms of similar products. It's really not a necessity for me and I'll rather spend the money on purchasing organic food or organic skincare products. What about you? Would you consider going natural for your household cleaner and laundry detergent?
Comments