Is hyaluronic acid hydrating or drying for your skin?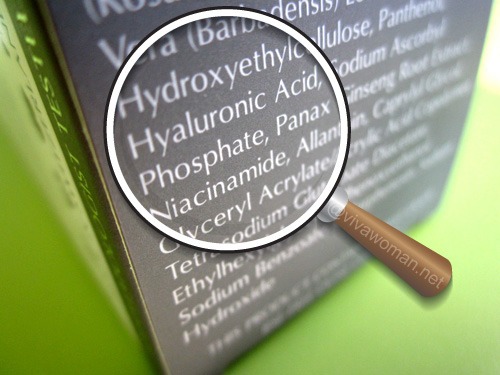 While many ladies have been raving about the hydrating and moisturizing effects of hyaluronic acid in their skincare products, I found the results to be slightly dismal for me, especially in products containing a high amount of this ingredient. I didn't experience the extreme hydration that many were gushing about; in fact, I actually had a minor breakout with those products. So I've been steering clear of products with this ingredient until recently when I encountered a few products that worked well for me even though they contained hyaluronic acid.
A humectant
Based on my understanding, hyaluronic acid is considered a highly effective humectant, and is said to be able to hold hundreds of times its weight in water. As such, it can provide effective skin surface hydration, either alone or in combination with other moisturizing ingredients. What's more, hyaluronic acid is a "smart nutrient" of sorts as it can adjust its moisture absorption rate based on the humidity, relative to the season and the climate. (source).
Causing dryness
Surprisingly though, some people find that a hyaluronic acid serum cause their skin more dryness and question if concentrated hyaluronic acid formulas should be used as a moisturizer in dry climate. Apparently, when air humidity is very low, hyaluronic acid may preferentially pull water from the skin rather than from the air, thus producing the opposite effect. This is confirmed by skin guru Dr Leslie Baumann MD who cautioned against using a moisturizer with hyaluronic acid.
Large molecular structure
According to Dr Baumann, this water-binding ingredient can't draw moisture from the environment in very dry climates and so it may actually start to pull moisture out of the deeper layers of your skin. In addition, because the molecular structure of hyaluronic acid is too large to penetrate through the skin, a product containing hyaluronic acid basically end up lying on top of the skin and in some cases can draw moisture from within which does the reverse of its intended use (source).
The way hyaluronic acid is used
I also found a comment on the forum of Essential Day Spa that supports this theory.
It is the WAY that you use the Hyaluronic Acid that really makes the difference. It should be used in a properly formulated cream or lotion…Too much Hyaluronic Acid, or straight Hyaluronic Acid can and will draw the water right out of your skin. This is true of glycerin as well. These materials are "humectants" which draw moisture to themselves. This is especially true of dry, low humidity climates where there is no water in the atmosphere. The water has to come from somewhere and your skin will be the source.

That's why the Hyaluronic Acid should be in a cream or lotion that contains 1)water 2)the proper emollient oils and esters 3)natural emulsifiers similar to the skin's sebum 4)occlusive materials, naturally derived that keeps moisture trapped at the skin's surface.
Exercise prudence
So if you're applying a hyaluronic acid serum and finding that your skin feels a bit dry or taut, the hyaluronic acid is probably pulling moisture out of your skin instead of pulling moisture from the air and into your skin. In this case, it is best applied onto damp skin and then "sealed" in with a good moisturizer on top. Additionally, do exercise prudence when using this ingredient if you've got dry skin and are living in a country with dry, low humidity climate or are constantly enclosed in an air-conditioned environment.
Comments