Beauty snacking: healthy and tasty QQ rice rolls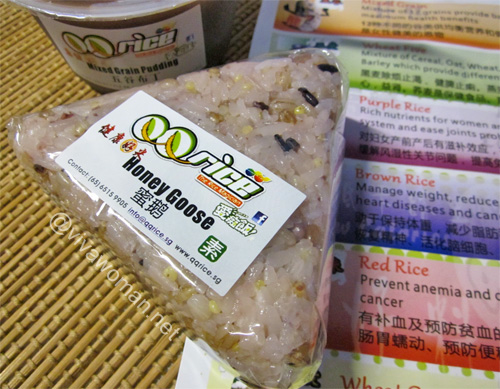 I just found myself a new snack to indulge in – QQ rice rolls! They're quite yummy and I really like that they're made with purple rice, brown rice, red rice, wheat germ brown rice, or mixed grains. Definitely a high fiber snack that improves the digestive system with detoxifying properties! And it's not just the rice rolls, but there are also rice pudding and rice drinks.
Variety of rice used
Aside from the brown rice and red rice, the other types of rice are new to me. I've never tried purple rice and they're quite hard compared to the usual grade of rice. But because they're mixed with the other grains, so the taste came across fine. Anyway, purple rice is particularly great for women with its rich nutrients.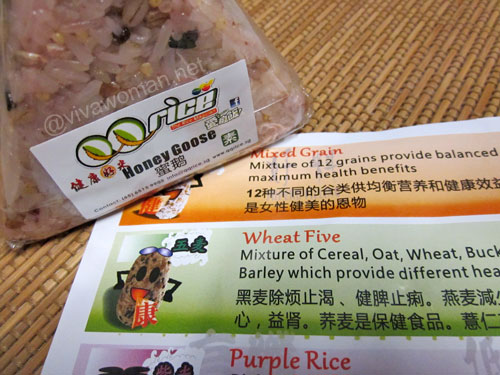 Beneficial properties
I'm particularly keen on the wheat germ brown rice because it is said to promote blood circulation, overcome physical and mental tiredness, and helps to slow down aging! Red rice helps to prevent anemia and constipation while brown rice is great for weight management.
Rice pudding
The mixed grain rice rolls contains a mixture of 12 grains. I wasn't keen to try the drink but the rice pudding turned out rather yummy. I certainly don't mind snacking on this from time to time.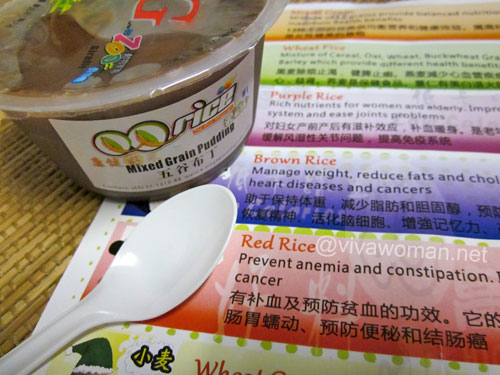 Where to get
You can check out details on the QQ rice rolls at their Facebook page. These rice rolls not only make a great snack, they can even be made a meal. They're not just plain rice rolls, but come stuffed with tasty fillings. If you're a vegetarian, you can have a choice of vegetarian fillings too.
Anyone tried these and liking them too?
Comments