Madre Labs Simply Acai Organic Powder is not simple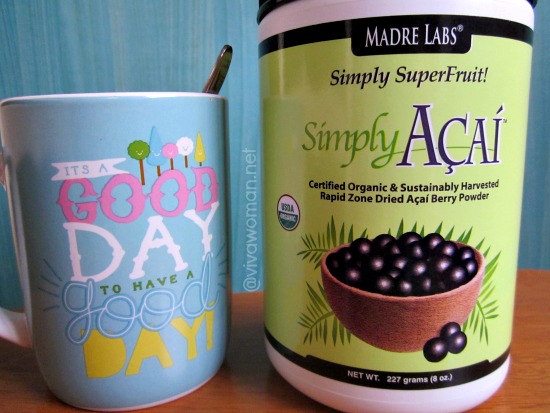 Okay, here's the scoop on the latest supplement I'm on. Why, don't look so surprised now. If you do, it means you're not a follower of this blog because regulars know how much I love to try supplements as much as trying skincare products. HA. And yes, I know that fresh foods are better but you know what? I can't get fresh Acai where I am based. So this Madre Labs Simply Acai Organic Powder is to me, a godsend!
Madre Labs range of supplements
I guess I can say I'm becoming a fan of Madre Labs in terms of their supplements. This is the fourth supplement I'm trying from the brand, after sampling their Midori Greens, Eureka Berries and Madre-C. I'm still consuming Madre-C, a vitamin C complex but I wanted something to up my energy level and this seems to be it based on the reviews I'd read. By the way, this product garnered 4.5 out of 5 from 286 reviewers at iHerb and that made me want to try it.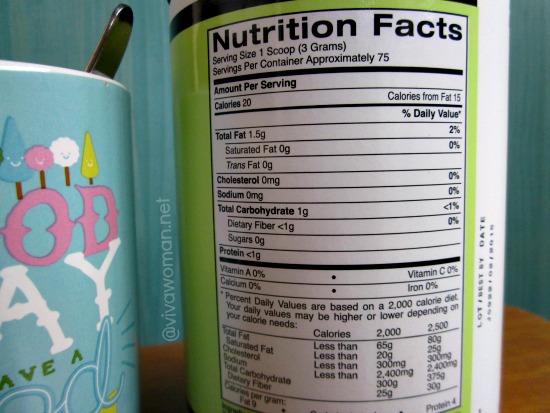 Madre Labs Simply Acai Organic Powder | 8 oz, US$27.96
Just like the other three supplements from Madre Labs, this product made with certified organic and sustainably harvested rapid zone dried Acai Berry powder is good to be added to purified water, 100% fruit juices, yogurt or smoothies. Because I take this first thing in the morning, I only have time to mix it with water. In fact, to save time, I drink Madre Labs Simply Acai Organic Powder together with Madre-C. The taste of this Acai powder reminds me of the Eureka Berries but is darker in color and less sour. It is just as hard to dissolve as Eureka Berries and leaves a "gritty" residue. Perhaps some people will dislike the taste but it's acceptable to me.
Origins and benefits of Acai
Acai, pronounced as ah-sigh-ee (yeah it's not ah-chai #k8SjZc9Dxk_#k8SjZc9Dxk), is a unique dark purple berry that grows high up in palm trees (Acai Palm) native to Central and South America, and is found predominantly in the Amazonian Rain Forest. Madre Labs states that their Acai Berry Powder comes from the indigenous family co-ops located in the Amazon River Estuary in Northern Brazil. In terms of properties, Acai Berries contain naturally-occurring phytonutrients such as anthocyanins, polyphenols and phytosterols, healthy omega fatty acids with similar essential fatty acid profile to olive oil, fiber and protein. That's why it is considered a superfood with high antioxidants and said to be good for the health of the heart, encourages weight loss, improves immunity, and slows down the aging process. Oh, Acai also provides some sun protection due to the anthocyanins it contains. Woo hoo!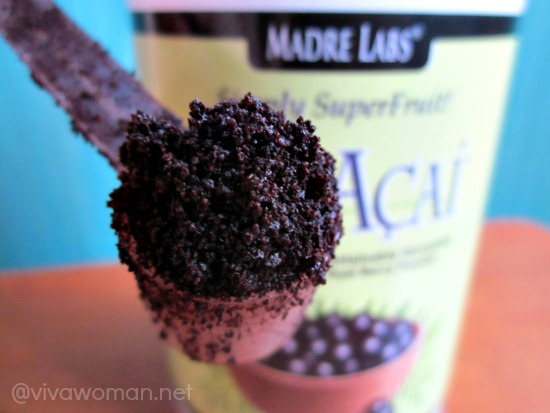 Better energy and bowel movements
So why did I say this is a godsend? Well, this organic powder has truly given me more energy after I started on it. I don't feel sleepy during those times I usually do and I could sustain myself quite well even though I didn't have sufficient hours of rest. The fiber content is also adequate to aid my daily bowel movements. I was actually quite skeptical when I first read the reviews. I thought it'll be another case of what-works-for-others-is-not-going-to-work-for-me. But I'm truly sold on this one. So much so that I immediately tried to order the second tub but this is so popular it's currently out-of-stock! I'll have to wait a few weeks before the stocks arrive.
Price and availability
Anyway, the price of this USDA Organic Madre Labs Simply Acai Organic Powder isn't too expensive at US$27.96 from iHerb and so I can drink this long term if I like. However, I can't say I'll definitely do so. I can only say I will order my second tub for sure. Meanwhile, you can also read my reviews on Midori Greens and Eureka Berries here. Btw, do use my affiliate promo code OVO966 if you're shopping at iHerb for the very first time to enjoy $10 off your purchase.

Comments