BEE DO…Jo Lauren Baby Skin Care & Bath To The Rescue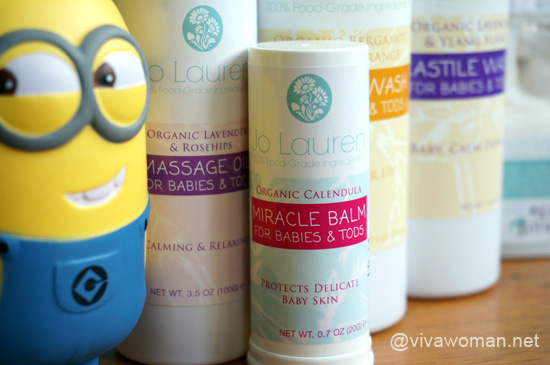 Baby's skin got problem? Then it's time to bring in Minion Dave! O-O Okay, I'm just kidding. While Dave is intelligent, kind, caring and funny, he probably can't do much to ease baby's discomfort. In this case, Jo Lauren, a baby skin care and bath collection made with edible ingredients good enough to put in the mouth might be a better answer to baby's trouble and mommy's distress. And while baby's at it, mommy can also give the products a go. Talk about one product for the benefit of two.
If you haven't noticed, I have a "Mom & Kid" category here. While my boy is no more a baby, (even though I like to treat him like one) he can still do with some baby products. I love them too because what's gentle for baby's skin surely does no harm for mine. I often use baby wash for my body anyway. So when Jolene, the founder of Jo Lauren contacted me about her new products, I agreed to take them for a dip.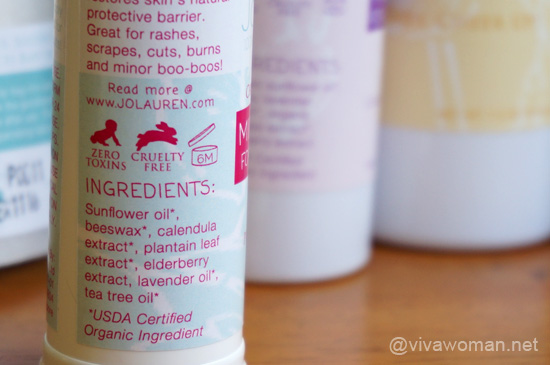 95 percent USDA certified organic food grade ingredients
Jo Lauren is really inspired by a mom's love for her baby girl, and how that translated into a line of food-grade baby products that are both safe and gentle. Jolene wanted a natural, no steriod solution for her daughter who has eczema—products that contain no preservatives, filler ingredients, chemicals, fragrances, dyes and anything inedible. So that's how she started a baby skin care and bath collection that is formulated for baby's delicate skin and aptly named after herself and her daughter, Lauren.
Every Jo Lauren product contains at least 95 percent USDA certified organic food grade ingredients. That means no pesticide residues, synthetic hormones and yucky stuff! More interestingly, all Jo Lauren products contain no more than eight ingredients so as to reduce risk of allergy. I say other skin care products developed for sensitive skin can learn something from this principle!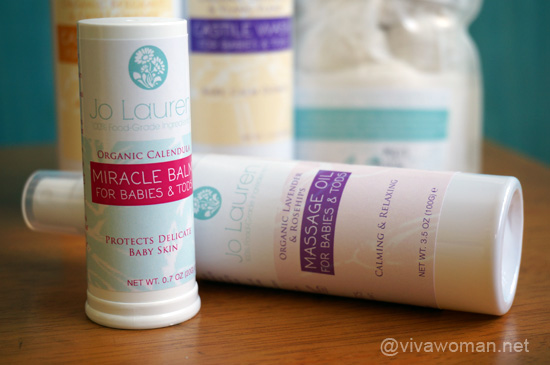 Baby Miracle Balm | 20g, S$13.90
Created especially for baby rashes and formulated with organic calendula and plantain leaf with proven properties to treat baby rashes and wounds,this is great for times of baby's eczema flare ups. It can also be used as a daily moisturizer for baby's diaper area and is also great for bug bites, scratches, cuts, stings, bruises and all other boo-boos! For mommies, this is great as a lip balm, cuticle care and for other dry skin issues.
Ingredient list: Organic Helianthus Annuus (Sunflower) Seed Oil*, Organic Cera Alba (Beeswax)*, Organic Calendula Officinalis (Calendula) Extract*, Organic Plantago Major (Plaintain) Extract*, Sambucus Nigra (Elderberry) Extract, Organic Lavandula Officinalis (Lavender) Oil*, Organic Melaleuca Alternifolia (Tea Tree) Leaf Oil* only. *USDA Certified Organic Ingredient
Massage Oil, Organic Lavender & Rosehips |100g, S$14.90
A massage oil that includes the calming qualities of organic lavender and anti-oxidant powers of organic rose hips without the use of essential oils. Made with 100 percent USDA certified organic ingredients, with no essential oils or preservatives added. Also available is the Organic Calendula & Chamomile Oil.
Ingredient list: Organic Helianthus Annuus (Sunflower) Seed Oil*, Organic Lavandula Angustifolia (Lavender) Extract*, Organic Rosa Canina (Rosehips) Extract* only. *USDA Certified Organic Ingredient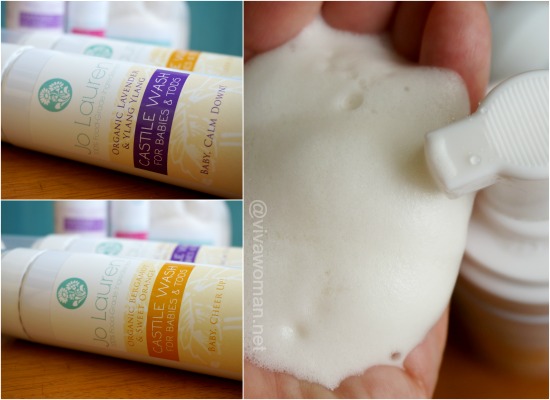 Baby Castile Wash | 200g, S$16.90
Made with castile wash with aloe vera, these cleansers also contain 100 percent saponified organic botanical oils, organic coconut, olive and jojoba oil for a gentle yet moisturizing castile wash. Comes in Organic Lavender & Ylang Ylang and Organic Bergamot & Sweet Orange, contained in a foam pump dispenser.
Ingredient list: Organic Cocos Nucifera (Coconut) Oil*#k8SjZc9Dxk, Organic Olea Europaea (Olive) Oil*#k8SjZc9Dxk, Organic Simmondsia Chinensis (Jojoba) Oil*#k8SjZc9Dxk, Organic Aloe Barbadensis (Aloe Vera) Leaf Extract*, Rosmarinus Officinalis (Rosemary) Leaf Extract, Distilled Water, Organic Lavandula Officinalis (Lavender) Oil*, Organic Cananga odorata (Ylang Ylang) Oil* only. *USDA Certified Organic Ingredient. #k8SjZc9DxkSaponified Oils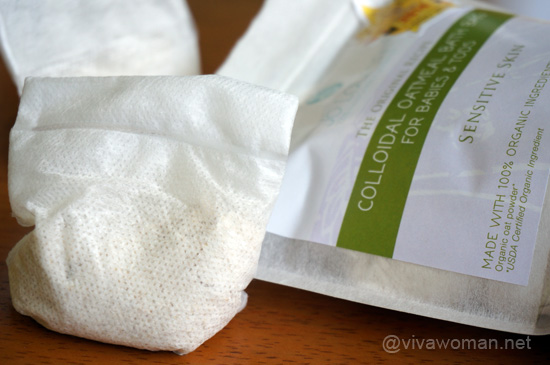 Baby Colloidal Oatmeal Bath Bag | 15 Bags, S$19.90
Containing only USDA certified organic colloidal oatmeal, this is a great bath product to treat atopic dermatitis, psoriasis, rash and other itchy and irritating skin symptoms. Just dip it in water to activate the colloidal oatmeal and gently massage on problem areas. Also available in Organic Calendula & Chamomile and Organic Lavender & Rosehips.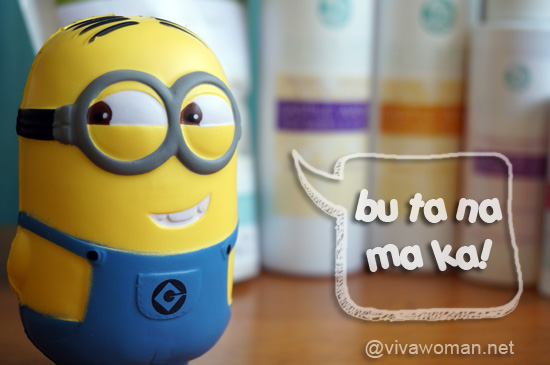 Favorite products and thoughts
Of the products, my favorite has got to be the Baby Miracle Balm. I tried it first on my lips and it was love at first try. I was also pleasantly surprised at how quickly the balm healed a wound on my son's knee and some rashes on his arms. I definitely recommend having one of these around the home for emergencies whether or not you have little kids. I also like the Castile Wash quite a bit. So did my son. The foam is thick and creamy, feels luxurious on the skin and cleans our skin thoroughly. Plus the scent is pleasantly lovely. But I told Jolene that the pump is a tad difficult to press and so she's looking into improving it. Finally, it's a joy to use the Colloidal Bath Bag on my face and again, I had the chance to try it on my son who developed a sudden bout of rash on his body and arms. This definitely helped to soothe those nasty rashes. I wished I had used this when he was having chicken pox!
I'm indifferent about the massage oil though probably because I did not like the smell. However, I was surprised my son reacted well to it because he's usually quite sensitive about scent. I suppose that might mean that the formulation works well for children.
Overall summary
If you have a baby or a young kid, you'll want to give these products a try. I have to say the price point is very attractive for the kind of ingredients used. I like that Jolene took special efforts to choose them and even avoided essential oils (which are not necessarily suitable for all skin types) in some of her products. So adults with sensitive skin may even find their products suitable. And if you like castile wash, you might just love Jo Lauren's because of the luxurious creamy foam.
Promotion
You can check out more about Jo Lauren Baby & Bath Collection at their online store. From now till end March, get a 5% discount with free normal postage. Use promo code viva when you check out. BU TA NA MA KA! (It means TO INFINITY AND BEYOND!)
Comments