How To Keep Cosmetic Products Almost As Good As New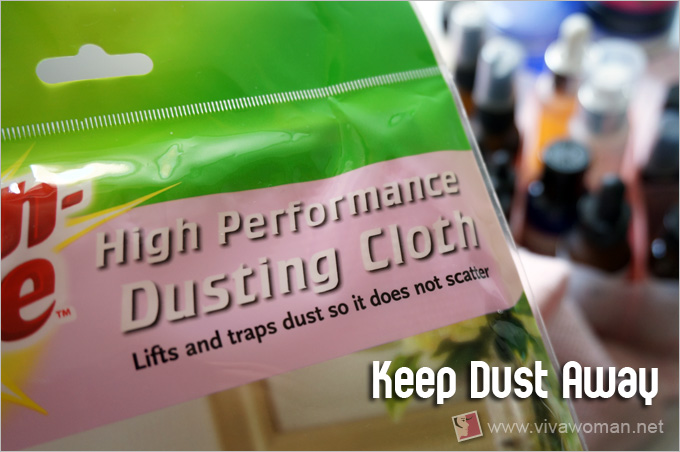 Being a beauty blogger means that I have more cosmetic products than the average woman. The thing is, not all my products are kept away in drawers; many of them are left collecting dust on my vanity top. Tidying and cleaning them are always unpleasant tasks for me.
Unfortunately, dust on the bottle or container isn't a good idea since it can easily contaminate the products. So I try my best to clean up those that are frequently use to keep the bottles and jars dust-free but even that is quite a chore. I mean, have you tried wiping down dust with a wet cloth? The result is never a pretty picture.
But things took a turn for the better when I discovered microfiber dust cloth. They make wiping dusty bottles and containers such a breeze! Suddenly, my cosmetic products are looking picture perfect again!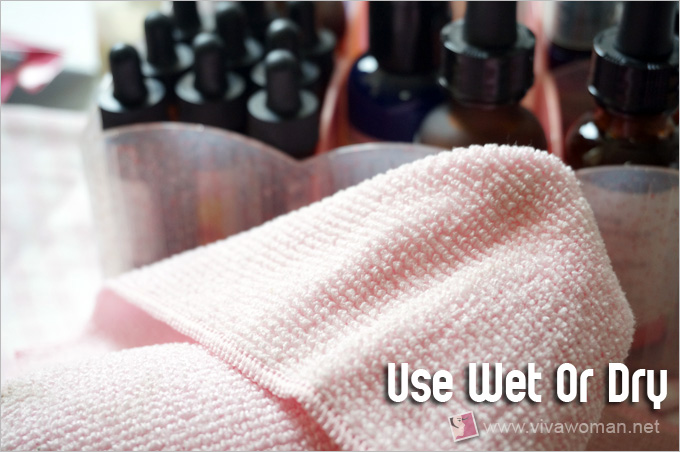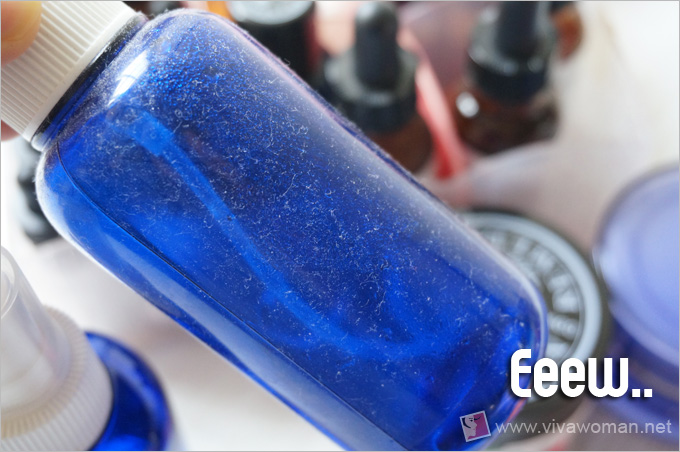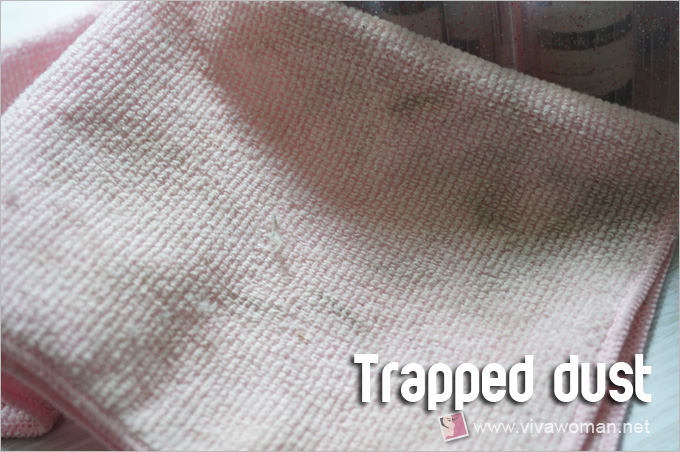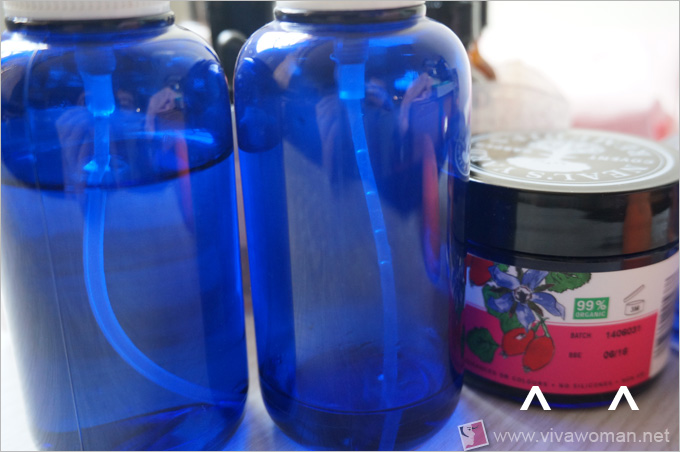 See the amount of dust on the blue bottle? After one wipe using a dust cloth, the dust are all gone and the product looks almost brand new.
What I also like about Microfiber dust cloth is that they are readily available and can be used wet or dry.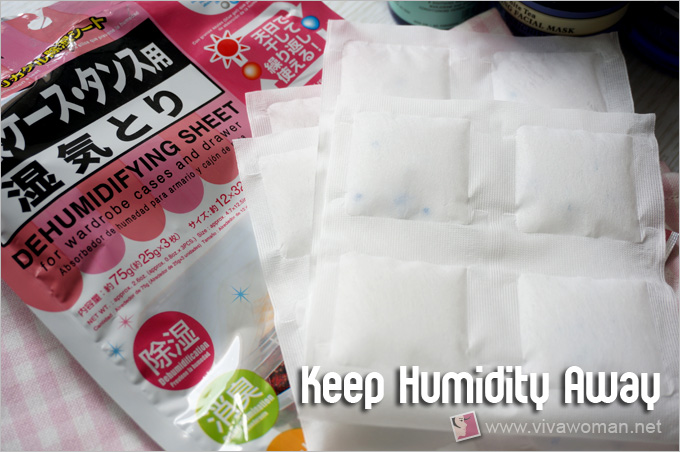 Moving along but still on the topic of upkeeping my cosmetic products, I want to share how I keep moisture from building up in my skincare products to avoid spoilage or degradation.
I used to use silica gel until I discovered these dehumidifying sheets from Daiso. Just place them in the drawers together with the cosmetic products and they'll help you trap the excess moisture. For S$2, they are truly a godsend to preserving my skincare products and prolonging their shelf life! The best part? The sheets are reusable. All you need is to sun them.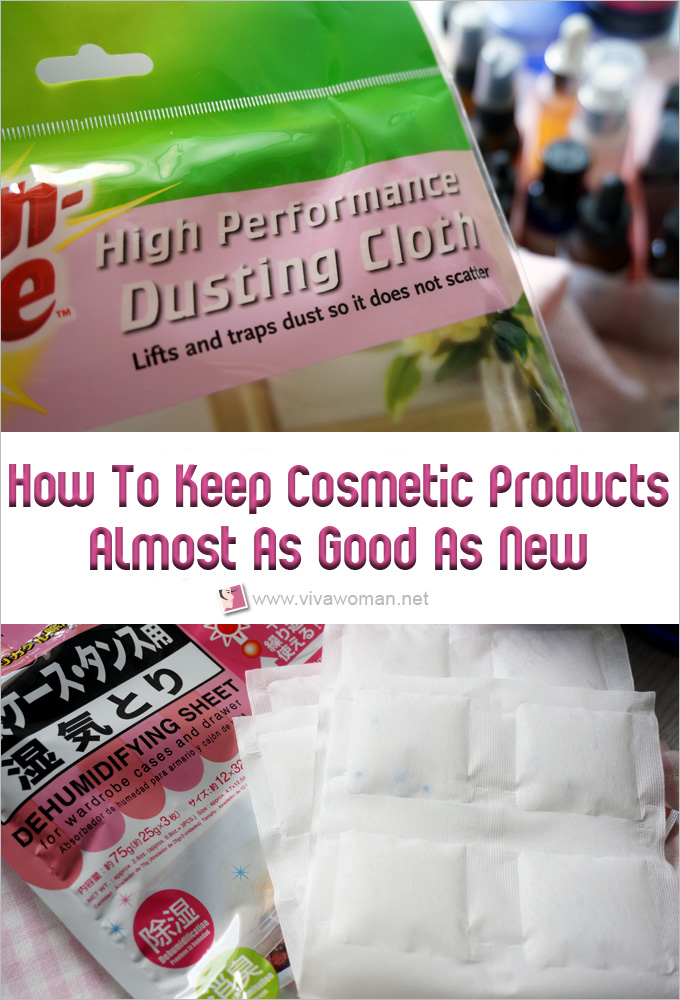 So these are my tips to keep my cosmetic products last better and longer. How do you upkeep your cosmetic products to maintain their cleanliness? Do you use such dehumidifier sheets especially when it comes to skin care products?
Comments