Get Your 1st Viva Woman FREE Ebook on Facial Cleansing!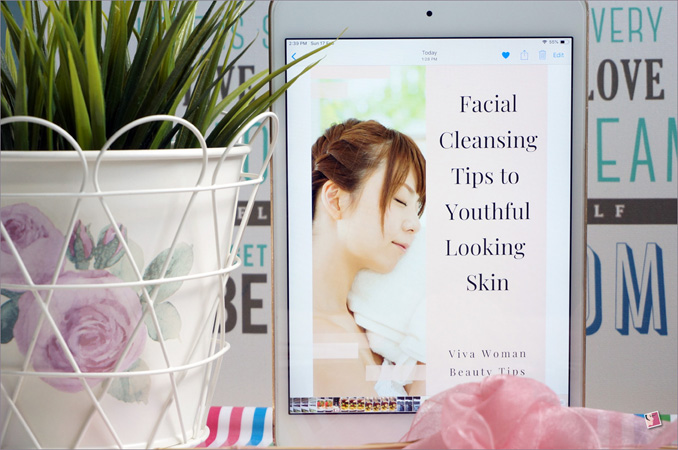 Hello! I am so excited to offer you my first free ebook: Facial Cleansing Tips to Youthful Looking Skin. This is an 18-pager to help you learn tips about effective cleansing that will contribute to healthy and youthful looking skin in the long run.
Here are the contents you can look forward to discovering:
Why is washing your face so important?
How often should you be washing your face?
What's the ideal water temperature to wash your face?
What type of cleansers can you use?
What's the best type of cleanser to wash your face in the long run?
What's the best method to wash your face?
What other tips do you need to know about facial cleansing?
What about facial cleansing tools?
What should you do immediately after washing your face?
Facial Cleansing Tips to Youthful Looking Skin
You can click on the image above to view the ebook directly or right click and download using this ebook link.
As I'm writing this as the first in the Viva Woman beauty tips series, your feedback will help me plan better content going forward. So do leave me some comments to let me know how you find the ebook.
You can also tell me what other topics you want me to cover in this series and I'll be sure to consider your inputs when I'm planning future ebooks.
Enjoy reading and I'll also appreciate if you can share it with your friends!
Comments