What ingredients can clog your pores?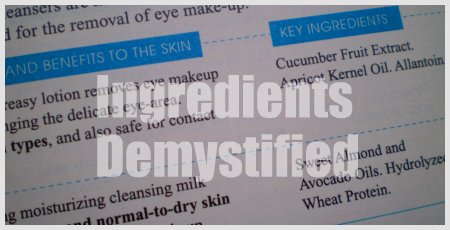 For those who are proned to acne, using products that are labelled as non-comogendic may not be enough as I've come across some products labelled as such but they still containing pore clogging ingredients that can possibly aggravate acne.
Here are some ingredients that are rated as highly comedogenic:
– Algae Extract
– Carrageenan
– Hexadecyl Alcohol
– Isocetyl Stearate
– Isopropyl Isostearate
– Isopropyl Myristate
– Laureth 4
– Myristyl Myristate
– Octyl Stearate
– Oleth-3
– Potassium Chloride
– Red Algae
– Sodium Chloride (Salt)
– Sodium Lauryl Sulfate
– Wheat Germ Oil
Yes, Sodium Lauryl Sulfate or SLS is highly comedogenic. Many botanical or natural oils such as cocoa butter, coconut butter and coconut oil are also rated as having fairly high propensity to clog pores. If you have problems with acne, you may want to look up the full list here. Look at the ratings under the column listed COM. The higher the score, the more comedogenic it is.
But it's kind of doubtful that mineral oil which is often said to be a pore clogging ingredient, is considered as non-comedogenic in the list. One explanation I read is that mineral oil does not penetrate our skin but just sit on top of it so it shouldn't clog our skin. Whereas for some of the natural oils listed, they have a very small molecular structure and so they can clogs the pores.
In addition, if you have acne near your hairline, you might want to check your shampoos and conditioners especially those that leave a residue as it could be their ingredients giving you the problem.
Comments