Hydrosol: floral water to rebalance skin pH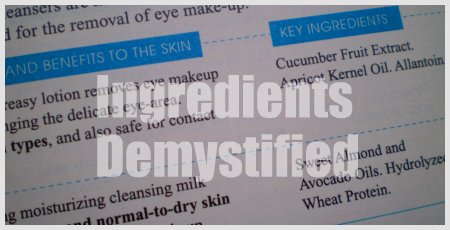 Interestingly, I noted that a few ladies at a forum I lurk have been talking about ordering hydrosols to make clay mask or even for toning purposes. So what are these?
Hydrosols are also known as distillates and are byproducts from steam distilling, created while extracting essential oils. Apparently, they are also known as floral waters and the highest quality of hydrosols come from the distillers who steam the floral and plant material strictly to produce a hydrosol. Witch hazel is an example.
Hydrosols contain very small doses of the essential oil and have the appearance and consistency of water. They are also said to be extremely safe, even for babies. In fact, they're so gentle and that's why they are said to be an excellent ingredient to tone, hydrate, and rebalance the pH of the skin.
Pure hydrosols are said to be free of additives and preservatives, hence have limited shelf life. There are many types of hydrosols available and here, you would find a whole list of the different types and their functions for different skin types. Some of them like lavender, rose and rosemary are said to be suitable for all skin types.
I'm keen to try out this ingredient for toning purposes since I've been concerned with the toners in the market and the multitude of other ingredients added. If anyone has experience with hydrosols, please share.
Comments