Silicones clog pores & cause skin irritation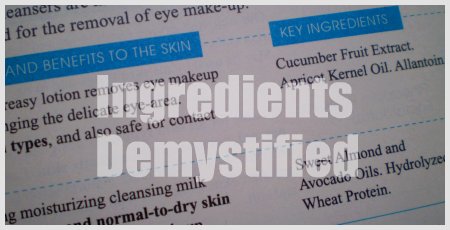 Since speaking to Eric of Bud Cosmetics last week, I started looking at the ingredient list of all my natural and organic skin products again to find if they contain any silicones. *Gasp* I actually found it in Organic Surge Body Lotion which I use sometimes! I haven't review this product yet but I will in time. So what exactly are silicones and what's wrong with them?
Silicones act like a plastic wrap
Silicones such as Cyclomethicone and Dimethicones are used by many manufacturers of cosmetics and skincare products as an occulsive emollient to create a watertight film on top of the skin and thus lock in moisture. But according to this health report, they coat the skin, trapping anything beneath it, and do not allow the skin to breathe much like plastic wrap would do. Recent studies have also indicated that prolonged exposure of the skin to sweat, by occlusion, causes skin irritation. No wonder Eric said he would avoid products containing silicones in general.
Skin irritation for sensitive & acne-proned skin
And interestingly, I recently read that Pretty Beautiful had a breakout from using The Body Shop Vitamin C Skin Boost and when I checked, the product has both Cyclomethicone and Dimethicone Crosspolymer. I can't ascertain if these were causing her breakouts but it sure caused me to think twice about trying the product now.
While silicones may not cause problems for all skin types, those with sensitive and acne proned skin are better off steering clear of such ingredients (but if you don' have a problem with it, that's good). For me, I think I've used a number of products containing these already (they're everywhere!) but I'll be keeping a lookout for them especially when I'm getting natural or organic skincare products.
In the past, I've only consciously avoided ingredients like parabens, SLS, mineral oil, DEA, TEA, artificial fragrances and colorings as far as possible but I'll be adding these to my "skincare avoid list" from now.
© www.vivawoman.net copyright notice ☺
______________________________________________________________
Comments