Beauty Lunchbox Ideas: Make A Delish Lettuce Wrap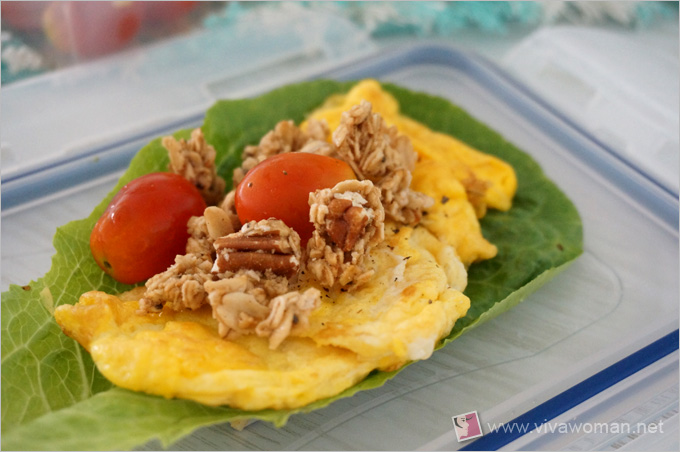 First of all, I want to thank all my readers who have allowed me to share my grief over the demise of our founding prime minister over at my VW Facebook page without unliking the page. I find it almost strange to begin blogging again so soon but the truth is, this post along with the last, was written a day before his death was announced. Since then, I've been engrossed with the events of Mr Lee's death (together with many other Singaporeans) that I have neither time or desire to blog about anything new. So while I'm coming to terms with our great loss and trying to keep up with my usual routine, here's a food post to keep you occupied.
*****
What's in a lettuce wrap
I've been eating lots of lettuce lately and it's not in a salad. Rather, I've been making lettuce wraps! I was inspired by a colleague who wraps her lettuce with all sort of food, from oats to instant noodles. Yes, I kid you not. While I was amused by the way she ate her wraps, I was not about to try her strange combination.
Instead, I made mine with chicken, mushrooms, eggs, prawns and tomatoes. Once, I bought char siew (roasted meat) and ate them in a wrap too. You can basically wrap anything of your choice, as long as it fits your tastebuds.
Tips on eating lettuce wraps
Before I show you what I have, there are a few things to know about eating lettuce wraps. Lettuce by the way is very good for our skin and hair because of its anti-inflammatory and high antioxidant properties (source).
Because you're going to use the lettuce as a wrap, it's best to use organic lettuce. Also, choose big leafy pieces if you're going to top it with lots of stuff. It's called a wrap, but I don't eat it like one. I prefer to eat by laying it flat over my palm. It's less messy that way.
Oh, wash your hands because you're going to need them clean.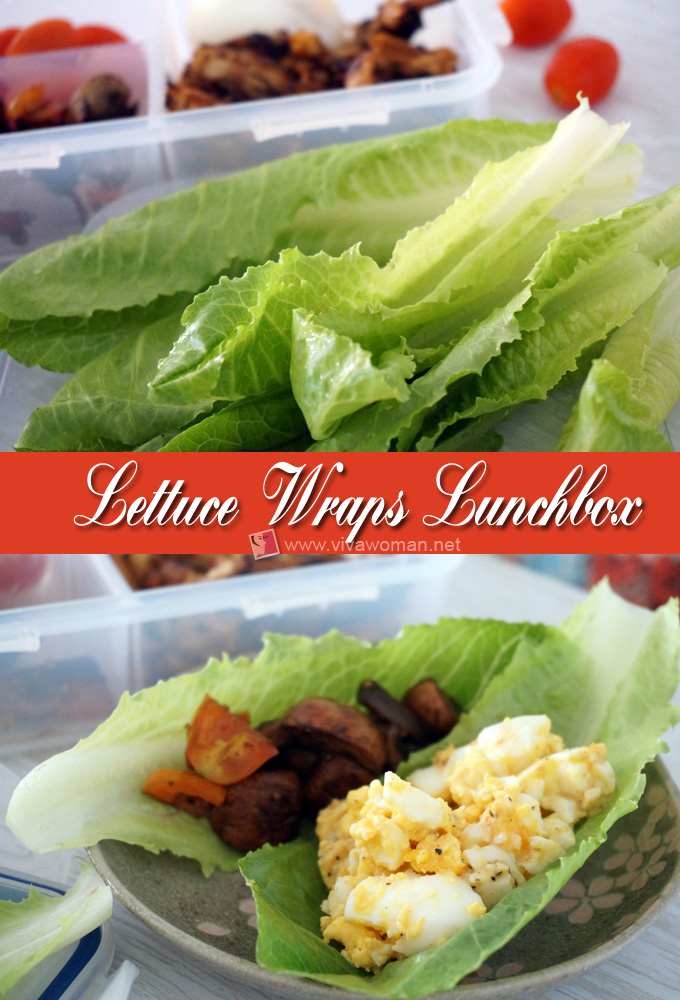 How to pack a lettuce wrap
It's a very versatile dish that is easy to prepare. Eggs do well in lettuce wraps—fried, scrambled or mashed. If you like, you can add a sauce of your choice.
To prepare a lunchbox, pack the lettuce and the filling separately. Don't lay the food on the lettuce way before you plan to eat it or the vegetable will turn all soggy.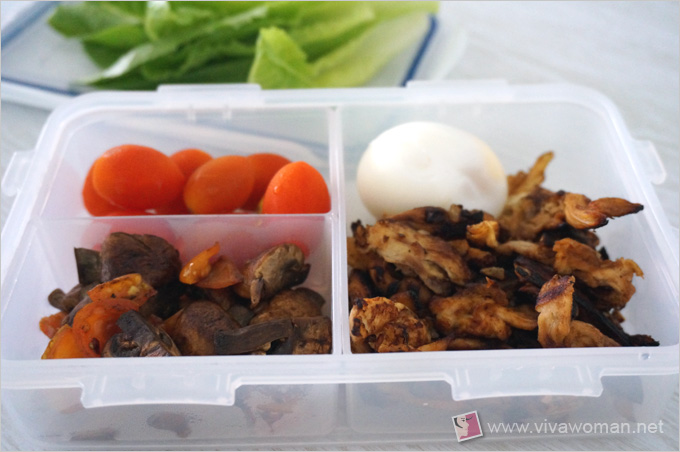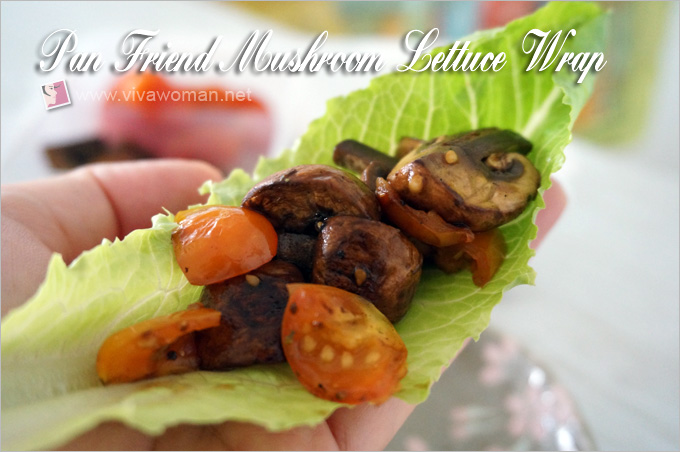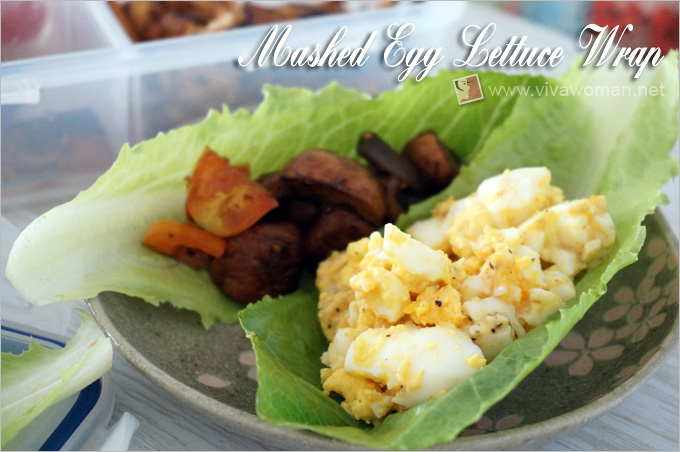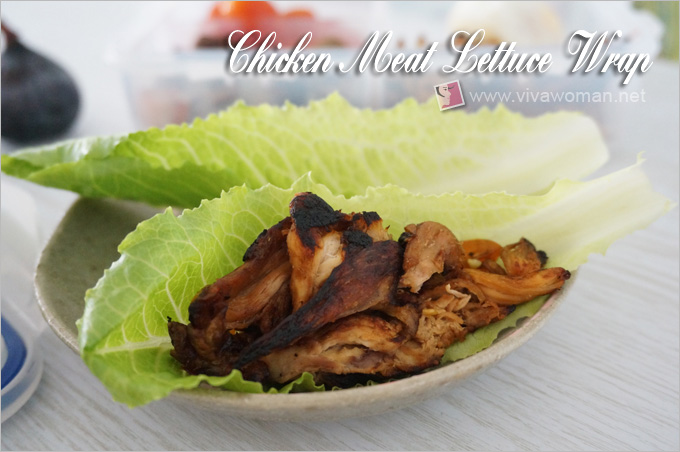 Filling options for lettuce wraps
I had some chicken meat from the weekly chicken stock that I made. I just pan fried them in dark soy sauce, brown sugar and sesame oil and they were tasty as lettuce toppings.
Fried or baked mushrooms do well as wrap toppings too. So do pan fried garlic prawns. The prawns are small but did I tell you they are so succulent and tasty? And don't you just love the color combination? Makes you want to munch them right now eh?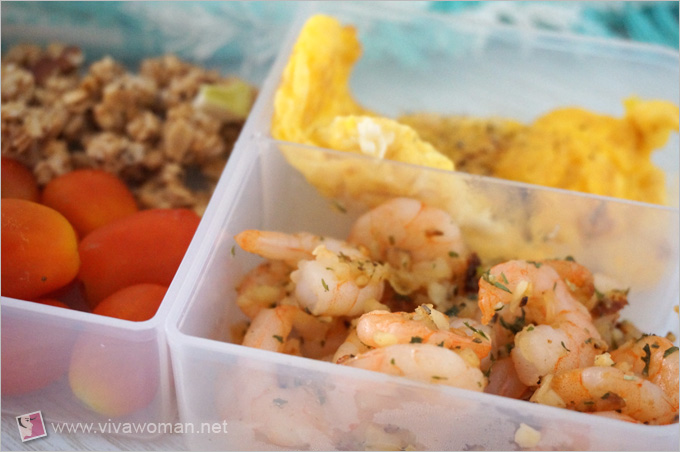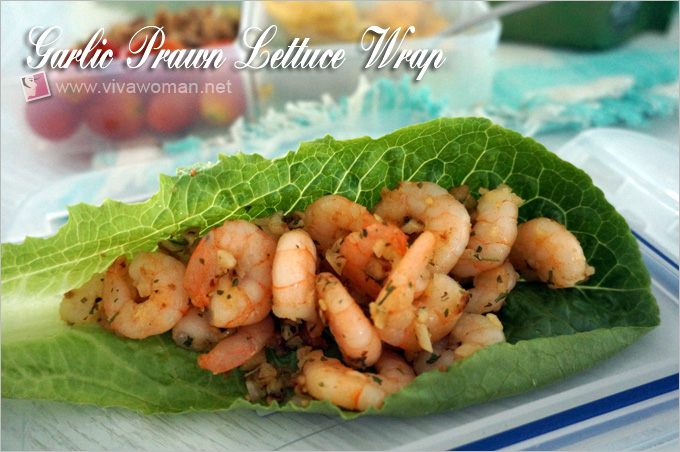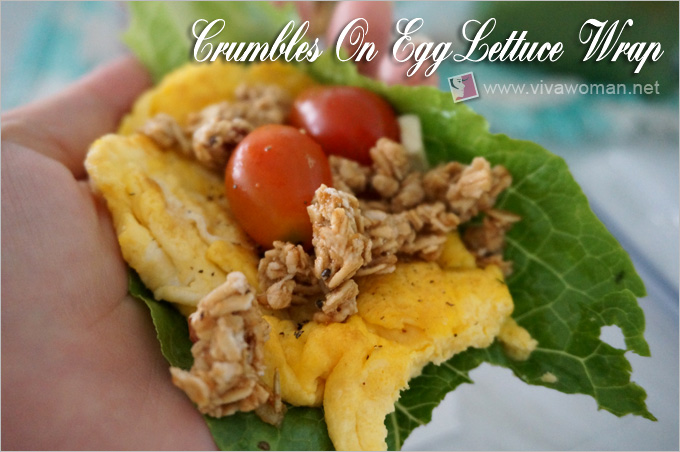 Tasty treats for lettuce wraps
I got these crumbles from iHerb and they go so well with the wrap too. Throw in a bunch with some eggs and that's one pretty looking and tasty wrap.
Oh, are lettuce wraps even filling? You'll be surprised! I usually have two of these and they can last me a couple of hours.
So there. I just shared with you an interesting way to eat more greens other than salads. Inspired? Go make yours! Even if you don't pack for lunch, you can have lettuce wraps at home as a meal.
Comments