BRTC BB Cream available for S$55 at Watsons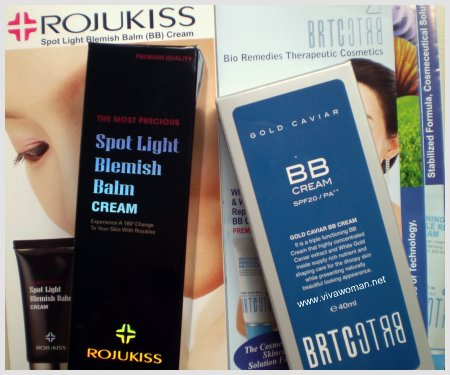 Since my coverage about Korean BB Cream or Blemish Balm Cream last September, our local market has seen more of the product from brands like The Face Shop, Missha and Skin Food. And now, besides the Korean beauty stores, you can also purchase BB Cream off department stores like John Little which carry the Lotree BB Cream as well as Watsons which sells Rojukiss BB Cream and most recently, the coveted BRTC BB Cream.
Best BB Cream
Right from the beginning, the best BB Cream was said to be from BRTC, a trusted and well-known brand in Korea followed by Dr Jart BB Cream. Both products were acclaimed for their quality and formulation. In fact, I also highlighted a review on BRTC BB Cream which confirmed that it is the best of the 10 different brands sampled.
Retail price at S$55
So now, you can get your hands on the highly raved BB Cream from Watsons, except that the price tag isn't cheap. The 40ml BRTC Gold Caviar BB Cream with SPF20 PA++ is going at S$55. But still, substantially cheaper than what you can find if you've tried to purchase it online.
Triple-function BB Cream
Described as a triple-function BB Cream, the product acts to provide excellent makeup coverage for skin imperfections like blemishes and uneven skin tone to promote a smoother and radiant complexion as well as, deliver skin care benefits such as whitening, wrinkle repair function and UV-block functions. No wonder some girls on the forums were saying that their skin conditions improved with the usage of this product.
Ingredients listed
The cream is said to have a high concentration of caviar extract and also contains white gold ingredient which supplies rich nutrients as wll as "shaping care for droopy skin." The ingredients are listed as follows on the box but don't ask me what marked ingredients mean though.
Functioning ingredients:
Arbutin, Adenosine, Titanium Dioxide, Ethylhexyl Methoxycinnamate
Other ingredients:
Caviar Extract (1.5%), White Gold Substances (0.01%), Human Oligo Peptide-1, Acetyl Hexapeptide-8, Hyaluronic Acid, Allantoin, Green Tea Extract.
Marked ingredients:
Parahydroxybenzoate, Chlorphenesin
Usage of BRTC BB Cream
Many girls have queries on how to use the BB Cream and according to instructions on the box of the BRTC BB Cream, you should apply a small amount of the cream at the last stage of your basic skincare routine. Which means, after your moisturizer and sunscreen. You can omit the sunscreen if you want since this contains titanium dioxide. And according to the instructions, there is no need to use concealer, make-up base, primer or foundation. Just apply your powder.
No tester at Watsons
Unfortunately, I couldn't test the quality of the BRTC BB Cream at Watsons. They only have boxes lying around. But because I wasn't planning on buying, so I didn't try to ask either. Well, much as I like to try it, I know that I will probably not use much of the product if I should buy it. So, better save myself the 55 bucks now.
© www.vivawoman.net copyright notice ☺
______________________________________________________________
Comments