Can couple wear make a fashion statement?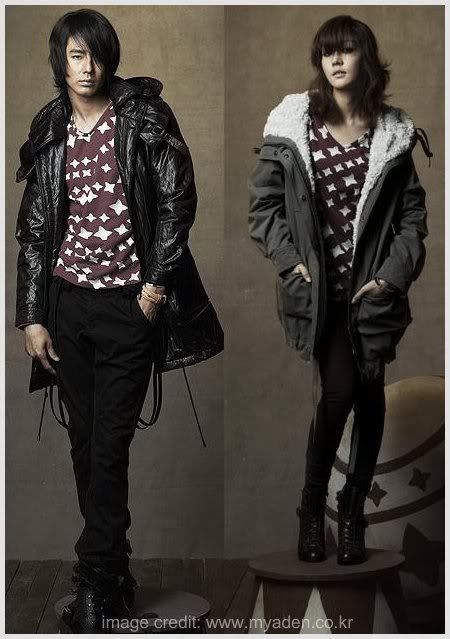 I was intrigued by the topic of couple wear raised at Popseoul. The author feels that couple wear is marking your territory and going to extreme lengths to show your love. Well, is it?
I think it's quite a hip idea especially if the couple can carry the style well. Like these two young models of Korea wear Aden. They look cool and to me, they are making more of a fashion statement rather than showing off their love.
But I reckon couple wear is not for everyone. Then again, even if both were not wearing identical pieces, I think a couple's fashion style should at least complement one another. Personally whenever I see couples at odds with one another in terms of their fashion sense, I can't help but wonder if they're at odds with one another in their relationship. And recently I proved the point with this young couple who is having marital problems. The man is fashionably flamboyant but the lady is too reserve in her dressing. A case of personality clash reflected outwardly?
So would you wear identical or the same style of clothes as your partner? Or have you already been doing that?
Comments