DIY Beauty: Rhassoul clay for oily thin hair
I received a sample packet of Moroccan Rhassoul clay from Yours Essentially sometime back and didn't quite know what to do with it. I didn't want to use it as a mask on my face and so I ran a search on the Web and found that Rhassoul clay can also be used as a shampoo to remove dandruff or excess sebum from the scalp. Hair washed with the clay is said to become soft and shiny with more volume. Plus some users were even commenting that the clay can help reduce the need for frequent hair washing. And that all sounded great to me because I have a peculiar hair condition characterized by fine, thin and oily hair which I have to wash daily.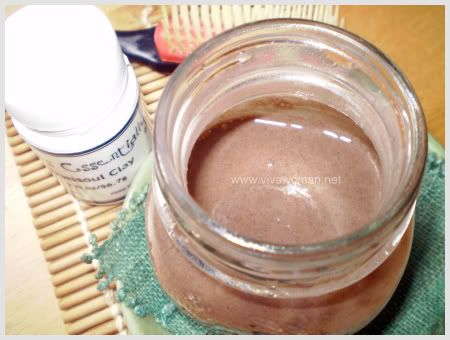 The first time I tried, I blended the sample packet of Rhassoul clay with witch hazel and water and applied it on part of my scalp since there wasn't sufficient. Of course my hair wasn't clean but I felt it was something worth trying out and so I ordered more from Yours Essentially. I made a shampoo recipe consisting of water mixed with 4 tablespoons of Rhassoul Clay and 1 tablespoon of baking soda. I left the mixture thick but watery enough to rub into my scalp and apply all over my head. And this is how I look with the mud pack on my head! It's got an earthy smell which is not offensive but even though it wasn't drippy, I have to admit that it was a little messy to apply.
I left the Rhassoul clay on for about 20 minutes before washing it off with warm water. It was easy to wash and my hair didn't tangle up. In fact, it felt quite soft and smooth. Because there were no suds, I felt my hair wasn't washed clean enough. However, it looked quite alright after blow drying. My hair looks fluffy and full of volume isn't it? But the top of my scalp did look a tad greasy. The good thing was that my hair stayed almost the same the entire day and I didn't even attempt to apply any dry shampoo to it. It was easy to comb and very manageable even though I didn't apply any conditioner unlike most of the other users who recommended doing so.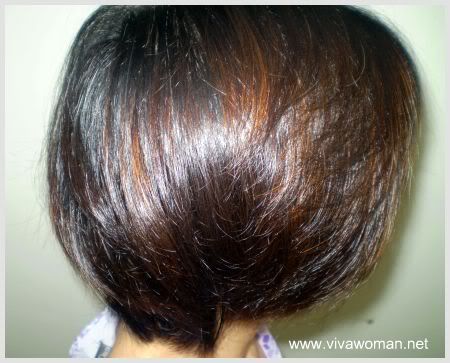 On the whole, it was a very interesting experience to use clay to shampoo my hair. I say I had pretty impressive results from something that did not foam and produced suds. All in all, I tried it three times but I won't be doing this again because it is pretty time consuming, not to mention that I have to use quite a lot of the Rhassoul clay to make the shampoo. Perhaps with frequent usage, I maybe able to shampoo my hair less but I don't think I want to use this long term. Instead, I'll find out where I can get Rhassoul clay soaps which will probably cost me less money and less mess!
As for the rest of the Moroccan Rhassoul clay which I have, I'll use it to wash my face and report on the results in due course. I suspect I will have some good things to say about it.
Comments