Free John Masters Organics Vitamin C Serum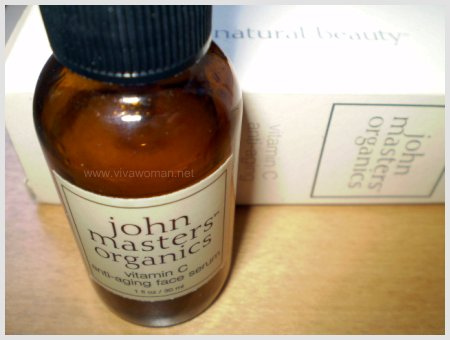 I am happy to bring you another promotion consisting of a freebie.
This time it is from Shinorganic and they are offering a FREE John Masters Organics Vitamin C Anti-Aging Face Serum worth US$39.50 for the first 10 Singapore customers who purchase a minimum of US$100 from their online store. All you need to do is to indicate the promo code S-V_168 in the shopping cart comments box for the freebie. Offer is valid till 30 November 2008.
John Masters Organics is a premier line of organic skincare range and I love what I've used from the line so far. You can read my review of the John Masters Organics Vitamin C Anti-Aging Face Serum, which by the way, is a customer favorite too!
And if this is the first time you're reading about Shinorganic, check out my recent shop feature about them. In addition to John Masters Organics, Shinorganic carry organic skincare products from Elly B, Balm Balm, Pai and Carmaje.
Please note that all products are billed in US dollars at Shinorganic and you can make payment via Paypal using the major credit cards. In addition, you will be happy to know that the online store ships free for any purchase within Singapore. So hurry if you're an organic skincare lover!
If you have any queries about the products or promotion, you may like to send an email to info@shinorganic.com. I'll also be providing an update on this post once the 10th customer places an order.
Comments