Viva Shop Feature: Shinorganic online store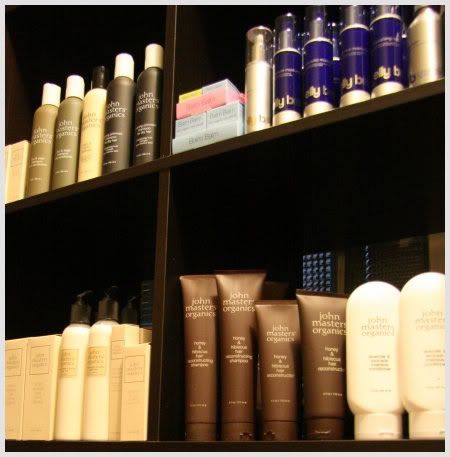 I stumbled upon Shinorganic when I was looking for John Masters Organics line of products. I've read some good comments about them in the forum and since their prices were cheaper than the other sources I found on the Net, I decided to order from them. In addition, I like the fact that they operate in Singapore which means I could save on shipping costs!
Small operation with prompt service
I have ordered twice from Shinorganic so far and their service has been very prompt, and I was able to receive my order within two days upon payment. The website has easy navigation and even even caters to customers who prefer to read in Chinese! Sandy, who runs the online shop with two other friends, Lisa and Gerlad, has also been very prompt in replying to my questions about the product ingredients.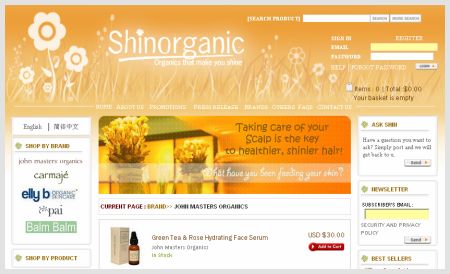 Inspiration for the online organic store
In addition to John Masters Organics, Shinorganic carry organic skincare products from Elly B, Balm Balm, Pai and Carmaje. Sandy told me that they started their business last year because they wanted to introduce the benefits of organic skincare products to people they know after experiencing the benefits for themselves. All products carried by Shinorganic are therefore sourced and tested on themselves, as well as friends who serve as "guinea pigs".
Products are ordered in small batches to ensure freshness
When asked how the company guarantee that the products are all within the "fresh" period since some of them do not have a "used by" date, Sandy said that they order in relatively small quantities and usually clear the products in about two months from the time they place their order. In addition, she confirms that their products have shelf life ranging from 1.5 years to 3 years.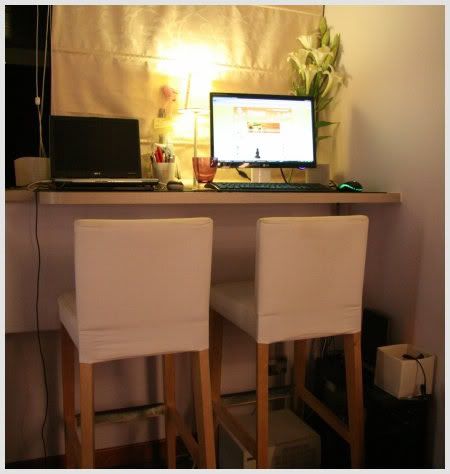 Simple daily operation geared to meet customer demands
Since Shinorganic only deal with the end products, so there is not much product preparation they need to do. Only a daily basis, they will check the orders that come in over the night, start packing them and ship them out. This explains why I could receive my order so quickly. And the workspace for the team is very simple. A notebook or a computer with Internet connection would suffice.
Customer testimonials on organic skincare benefits
One of the questions I usually pose to sellers of organic skincare products is their take on organic skincare products being useless and of course Shinorganic did not agree. "Many organic brands are started by people whose skin just won't agree with the harsh chemicals in non-organic or other off-the-shelf products. In fact, some of my customers actually have these problems too. Their improvements and testimonials surely justify organic skincare's usefulness. And it's also about the harsh ingredients that organic products do not contain that makes a difference to the users," replied Sandy.
SLS is a no-no for the team
And according to Sandy, the number one chemical ingredient she avoids it is Sodium Lauryl Sulphate (SLS). "It is actually the same ingredient used in engine degreasers and harsh floor detergents. It can irritate skin and damage eye development. It is being used mainly because it is a very cheap ingredient and because of its foaming properties which makes us feel clean."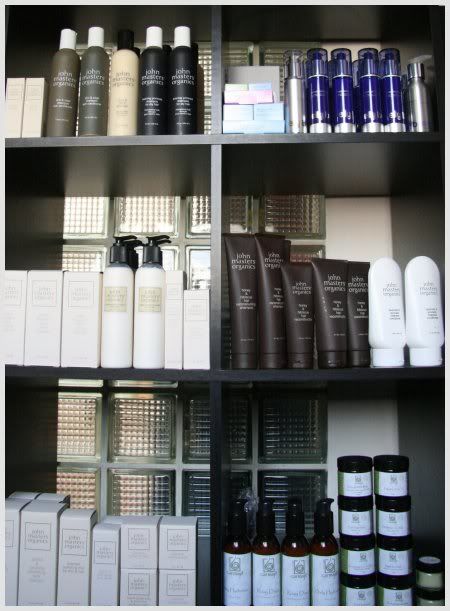 Plans to increase product range to include makeup
Shinorganic ships internationally but has about 80 to 90% of their customer base from Singapore. I was happy to learn that the team has plans to review other brands of organic skincare products as well as explore the possibilities of bringing in natural makeup lines.
Advice for first-time customers of organic skincare
And for customers who are looking at organic skincare products for the first time, this is the expert advice from Sandy of Shinorganic:
"My advice is that as long as you are going to put any product on your skin (organic or otherwise), always do a patch test (behind the ear or on the inside of your wrist). Because you never know if you might be allergic to any of the natural ingredients too! As for customers trying organic hair products, you might need a little getting used to as it probably won't foam as much as one with Sodium Lauryl Sulphate but it cleans without the harsh chemicals."
Well, I need time to accept the latter fact because till now, I have been resisting organic shampoos for that particular reason!
Comments